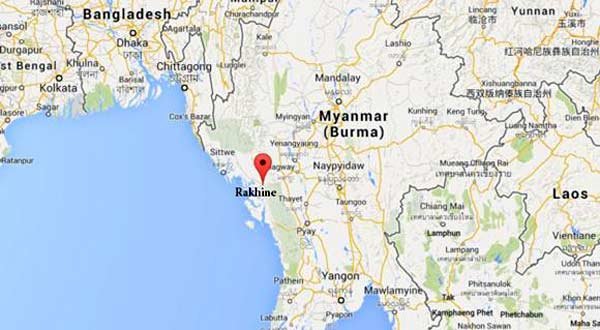 YANGON, March 26 – Myanmar President U Thein Sein said Wednesday a nationwide truce between the government and ethnic rebel groups is likely to be signed soon.
Addressing parliament on the third anniversary of his government's taking office, he expressed confidence that the six-decade-long civil war was about to end soon, Xinhua reported.
The government earlier expected the nationwide ceasefire deal to be inked at the peace talks in Hpa-an in the country's Kayin state in April.
The Myanmar government's Union Peace-Making Work Committee (UPWC), and the National Ceasefire Coordination Team (NCCT), representing the ethnic armed groups, March 10 agreed to jointly draft a single document on nationwide ceasefire ahead of the Hpa-an peace talks.
In late January, leaders of 17 ethnic armed groups in Myanmar held a six-day conference in Karen National Union (KNU)-controlled Law Khee Lar, agreeing in principle to the government's proposal for "first ceasefire, then political dialogue" to achieve domestic peace, and the demand for political dialogue is stipulated in the armed groups' draft national ceasefire accord (NCA).
The Law Khee Lar conference was a follow-up of an earlier ethnic leaders' conference in Laiza in northernmost Kachin state in October-November 2013, in which the ethnic leaders signed an 11-point framework agreement.
Theagreement was presented during the first round of talks with the government in Myitgyina, the capital of Kachin state, for making the nationwide ceasefire deal.
The government has reached separate ceasefire agreements with 14 ethnic armed groups since the Myanmarese president's peace offer was extended in August 2011. —IANS