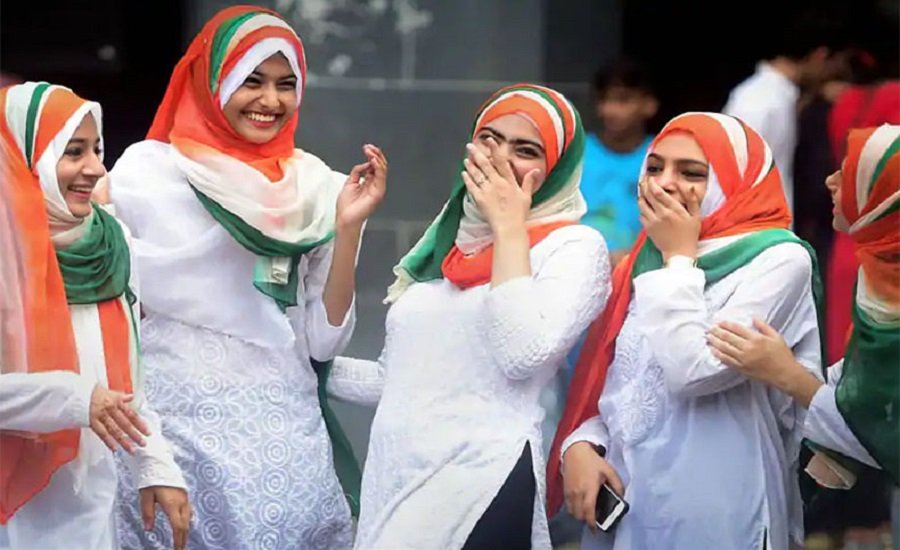 EXCLUSIVE INTERVIEW | S Y QURAISHI, FORMER CHIEF ELECTION COMMISSIONER OF INDIA
S Y Quraishi, the former Chief Election Commissioner of India and author of The Population Myth: Islam, Family Planning and politics in India busts the myths about the Muslim population in India and advises the community to not react emotionally to the proposed population control bills unveiled by the BJP governments in Uttar Pradesh and Assam     
Shaheen Nazar | Clarion India
TWO BJP-ruled states, Uttar Pradesh and Assam, have unveiled two new Bills targeting population control. The proposed Bills [The Uttar Pradesh Population (Control, Stabilisation and Welfare) Bill, 2021and Assam Population Policy have provisions for punitive measures against those who do not follow the two-child norm, a reminder of the dark Emergency era that changed the course of India's politics to the extent that no political party dared raise it for the next 40 years or so.
Now the Bharatiya Janata Party has decided to gamble on this because population is an emotive issue and has long been a part of Hindutva's divisive agenda and propaganda targeting minorities, especially Muslims. Therefore, the proposed Bills are being criticised as an attempt at communal polarisation ahead of Assembly elections in UP. Television anchors and the corporate media have already taken cue from the ruling party and started attacking Muslims for their perceived opposition to family planning.
Predictably, the Muslims have gone defensive. Some Muslim leaders, including Darul Uloom, Deoband, have made statements opposing the Bills. SY Quraishi, former Chief Election Commissioner of India, is a known expert on the subject of population and family planning.
In an exclusive interview with Clarion India, the former CEC advised Muslims to "not fall in the trap" and stop reacting as they are meant to. He says they should desist from making adverse comments about the Bills.
"We should realise that Muslims are not the only ones who have more than two children. Recently, I saw reports in newspapers that 30 to 40 per cent MLAs of the UP Assembly itself have more than three children. The UP Bill proposes to deny jobs and prevent those having more than two children from contesting panchayat elections. It would affect more Hindus than Muslims. Naturally, they would oppose it. Muslims should simply keep quiet. Instead, they should welcome it and demand that it be implemented sooner than later," said Quraishi, the author of "The Population Myth: Islam, Family Planning and Politics in India". 
His book, released in February this year, was well received throughout the country. It examines the subject from various angles and offers facts and figures published by the government and also refers to many Quranic verses and Hadiths (sayings of the holy Prophet) to bust myths that have been created around family planning and Muslims.
Quraishi stressed that the proposed Bills are uncalled for. "India's National Population Programme launched in 2000 is doing well. Twenty-four of the 29 states have already gone below Total Fertility Rate (TFR) of 2.1 which is the replacement rate. At national level we are at 2.2. If the current trend continues we will achieve the target of 2.1 in the next four to five years. So, where is the need for these Bills and regressive policies," he asked.
Quraishi specifically questioned the UP Bill saying it has been brought at the fag-end of the current government's tenure in view of the Assembly polls that are less than a year away. The Bill is supposed to be implemented next year. What guarantee is that the present government will be re-elected, he asks. The Bill claims that UP will achieve the target of 2.1 by 2026. But going by the available data, the state is already on course to achieve this by 2025.
He said the BJP is once again playing on the insecurities of many Hindus who have been convinced, thanks to the persistent propaganda over the years that Muslims are having more children and soon they will overgrow the majority community.
There is no basis for this absurd claim, he said adding the data show otherwise. "No doubt the birth rate among Muslims is highest in the country, but the second highest is that of Hindus. And the gap between them is 1.1 (two children for Hindus, three for Muslims; or three children for Hindus and four for Muslims). But that gap has in recent years been reduced to 0.48 because Muslims are now ahead of Hindus in adopting family planning," he said.
Maintaining that family planning has nothing to do with religion, Quraishi said that three socio-economic behaviours determine people's response. Number one, education, especially girls' education. More education, less the population. Number two, income. With the rise of income, the population decreases. Number three, health service delivery – doctors, nurses, availability of contraceptives, etc. Muslims are lacking in all three for which discriminatory policies of the government are responsible to a great extent.
Quraishi charged that no politician is genuinely interested in population control. They rake up the issue only to raise communal passions. Four years back, the Government of India conducted a study called "National Family Health Welfare (NIHFW). Quraisi was its chairman. It was aimed at knowing the attitude of politicians vis a vis family planning. "We collected data of four Lok Sabhas – 13th, 14th, 15th and 16th – analysed thousands of questions asked in the House. We found that just 0.15 per cent questions were asked related to family planning."
Quraishi added: "Last year the Central government submitted an affidavit in the Supreme Court. In the affidavit, it said that coercion in family planning is counter-productive; ours is a voluntary programme; our programme is running successfully; and we are close to achieving our target. Let us follow that affidavit. Take it as a National Population Policy and implement it."
Commenting on the Assam Population Control bill, he said though it is aimed at creating a polarised atmosphere ahead of the 2024 General Election, it has at least one good thing. It addresses the three socio-economic factors, namely education, income and health facilities. They have set up several sub-committees that include these three. So, automatically Muslims will benefit from the policies framed by these sub-committees, he said.
Along with the population control trope, the BJP and its ideological partners are also raising the issue of Uniform Civil Code once again, which has again been an emotive issue for Muslims.
Quraishi again argues that the community should not oppose it. "Hardly any Muslim has four wives. Even two wives are not common. Muslims are the least polygamous community in India. Indeed, they should demand a ban on polygamy. Uniform civil code is just a slogan. Those advocating this have no point beyond four wives. Muslims should stop opposing this and allow this debate to take place," he maintained.