PM's wealthy home state of Gujarat accounted for an astounding 30 per cent of these deaths, the highest in India, making one wonder whether efforts of his ambitious Swachchh Bharat Mission had gone down the drain
Mahesh Trivedi I Clarion India
AHMEDABAD — India's 200,000-odd hapless manual scavengers are in deep water and dying young, day in and day out.
The Central and state governments have been shouting from the rooftops that the dehumanising practice of manually cleaning the human excreta has been banned for years but the half-baked measure remains only on paper what with one sanitary worker suffocating to death every five days across the country.
Indeed, under the Prohibition of Employment as Manual Scavengers and their Rehabilitation Act, 2013, anyone engaging a blue-collar workman for hazardous cleaning of dry latrines, septic tanks, open drains and airless manholes stinking to high heaven can be pushed behind bars for five years or slapped with a fine of Rs 5 lakh.
Yet, the stinking reality is that down-and-out but dare-devil sanitary workers continue to use their bare hands to collect the fecal sludge by crawling into the congested passages without any protective gear to unclog the drains manually, and their lives are often snuffed out by toxic gases.
Claustrophobic manholes turned black holes for some 110 sweepers last year, and Prime Minister Narendra Modi's wealthy home state of Gujarat accounted for an astounding 30 percent of these deaths, the highest in India, making one wonder whether efforts of his ambitious Swachchh Bharat Mission had gone down the drain.
With several states not reporting such fatal accidents to the Centre, exact figures of the deaths of these unsung heroes hailing from the oppressed, low-caste Dalit communities are not known. The Safai Karamchari Andolan set up in 1995 for the eradication of manual scavenging estimated that 1,500 hard-hat sewer workers were asphyxiated by noxious gases between 2014 and 2016.
While a Human Rights Watch report put the death roll since 1993 to 620, including 88 deaths in the past three years, the Ministry of Social Justice and Empowerment itself admitted that 882 cleaning crewmen were killed in hell holes during the same period.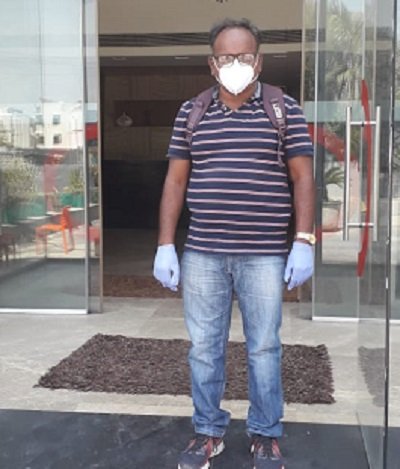 Kirit Rathod, convener of the Dalit Adhikar Manch in Gujarat, told Clarion India that despite so many untimely deaths, the Modi government had failed to realise that its responsibility was not just to pay compensation but also to make efforts to actually prevent the deaths of manual scavengers, 80 per cent of whom breathe their last even before they reach the age of retirement.
He said that as many as 15 types of new tools for mechanised cleaning were now available for the asking, and up-to-the-minute jetting machines are already being used in Delhi, Maharashtra and Andhra Pradesh but the Bharatiya Janata Party-controlled Gujarat government had neither spared a thought for the latest machines nor launched an aggressive awareness campaign against manual cleaning.
"Modi washes the feet of sanitation workers and poses for photographs with a long-handle broom but Dalits are not impressed by his phony dramatics," adds Rathod who has led many a movement for rights of Dalits, who are subjected to untouchability and social exclusion and treated like dirt with no entry into public functions and places of worship in the land of Mahatma Gandhi.
A 2014 Supreme Court order makes it mandatory for the government to identify all those who died in sewerage work since 1993 and provide Rs 10 lakh each as compensation to their families. But Social Justice and Empowerment Minister of State Ramdas Athawale himself admitted in the Lok Sabha the other day that families of 175 of the 620 manual scavengers who died while doing the deadliest job were yet to be given the compensation.
According to Dalit activist Purushottam Vaghela, the authorities cannot just wash their hands of the tragic deaths of young, innocent sanitation workers whose role has become all the more important in the raging pandemic.
He told Clarion India that despite the ban on manual scavenging, local civic bodies, malls, hotels, housing societies, etc entrusted the job of cleaning foul-smelling sewers and septic tanks to private contractors who threw safety regulations to the winds and forced the fecal sludge handlers to risk their lives by climbing down the cramped death traps.
"Yet, not a single contractor, owner or government official has been convicted," points out Vaghela, who is also the director of Manav Garima, an NGO that takes up the cudgels for the marginalised communities.
Clarion India asked several Gujarat government officials why the devil-may-care contactors or irresponsible executives were never pulled up and always got away with murder but they kept beating around the bush.
Ahmedabad-based Jatin Sheth, convener of the Nagrik Sashaktikaran Manch, a platform for citizen empowerment, said that those engaged in manual scavenging faced a plethora of problems like apathy of government agencies, low pay, caste-based discrimination, health issues, etc but the abhorrent practice was a blot on the Swachchh Bharat Mission.
"Modi's Swachchh Bharat Mission focussed only on building millions of toilets but ignored the pitiable plight of India's emergency responders," asserts Sheth who has been launching drives against open manholes, polluted effluents and potholed roads in Gujarat's commercial capital.
One only hopes that the amended Prohibition of Employment as Manual Scavengers and their Rehabilitation (Amendment) Bill, 2020 to be bulldozed through Parliament in the next session will end the abominable practice and bring smiles on the faces of the 200,000-strong cleaning crew.