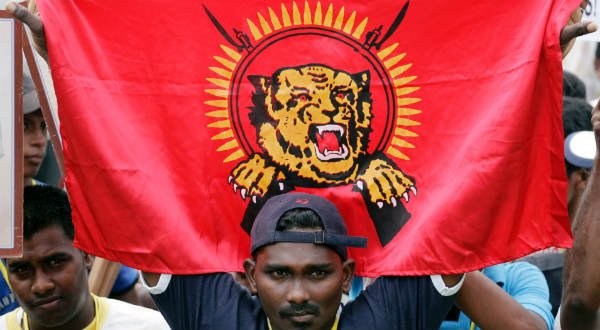 COLOMBO, May 27 – Three suspected Tamil Tigers arrested in Malaysia have been extradited to Sri Lanka where they are currently undergoing interrogation, an official said here Tuesday.
Police spokesman Ajith Rohana was quoted by the Government Information Department (GID) as saying the three suspects were brought to Sri Lanka Monday night by officials of the Terrorist Investigation Department, Xinhua reported.
Police arrested three foreign men suspected to be members of the Sri Lanka's Liberation Tigers of Tamil Eelam (LTTE) terrorist group in Selangor, Malaysia.
The suspects were nabbed at different locations in Klang and Petaling Jaya in a special operation conducted by the Special Branch's Counter-Terrorism Division (CTD) May 15.
Malaysian Inspector-General of Police Khalid Abu Bakar, in a statement, said the men, who hold UNHCR refugee cards, are suspected of attempting to revive LTTE activities, especially at the international level.
He said the men, who came to Malaysia in 2004, were suspected of using that country as their base to spread the group's propaganda as well as to collect funds for their activities.
"In the operation, police also found and seized LTTE propaganda materials, media equipment as well as foreign currencies from 24 nations," Abu Bakar said.
"The suspects had been using UNHCR cards here to avoid from authorities' action… Police will continue to work together with the UNHCR office here to ensure that their identity cards are not exploited by terrorists to hide or conduct any terrorism act, whether against this nation or others," he said.
The suspects were being detained under the Immigration Act to facilitate investigations.
Since the end of a three-decade war with the LTTE in 2009, the Sri Lankan government has been working hard to crack down on remnants in other countries.
Earlier this year, the Sri Lankan army killed an LTTE operative and two others who authorities said were attempting to revive the LTTE in the northern part of the island.
On April 1, the Sri Lankan government also controversially banned 26 international organisations they claim have links to the LTTE. — IANS