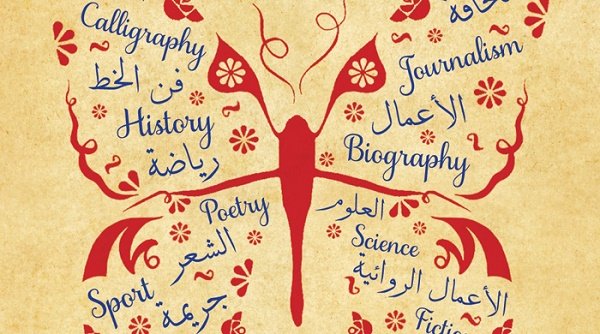 It was a feast for mind, senses and intellect and truly a thrilling experience to be in the midst of some of the most brilliant minds, acclaimed authors and books at the Emirates Literature Festival in Dubai 
RABIA ALAVI
[dropcap]I[/dropcap]t was with a sense of abandonment that I said goodbye to the 'wonderland' of the Emirates Festival of Literature on Saturday. As a volunteer I was consumed by the festival, and it was tough to switch off my literary mode and return to reality – which for me involved the children's school homework, piles of laundry and a very messy house that needed attention.
It had been a very erudite four days indeed. Even in the most unlikely of places, all we heard (and talked about) were tales from people's interactions with authors, and animated discussions on history, feminism and what not – that carried on well beyond the sessions. It was indeed enchanting to be in the company of brilliant authors, acclaimed books and so many like-minded people who shared similar sentiments.
For me, this year's highlights were the Female Focus sessions that saw the presence of some very clever, strong-headed, yet outspoken women at the festival. Nawal El Saadawi, the Egyptian writer and political activist topped this list, and was an appropriate choice for delivering the commemorative Orwell Lecture.
Known for her unapologetic stance on government policies, El Saadawi's political dissidence cost her a prison term, which she used to secretly write an autobiography, Memoirs from the Women's Prison. Despite the fact that her candid views have made her supposedly unwelcome in several Arab countries, the witty 83-year-old remains fearless, and the moderator for her session had to work hard to keep up with her spirit.
Then there was the Women in Wonderland panel, consisting of Adele Parks, Saira Shah and Jenni Murray, all accomplished women, who used this year's literature festival theme to ask a very pertinent question: Can there be a wonderland for the women of the 21st century, where careers and family lives co-exist? Weaving words of wisdom in their personal stories, these resolute women spoke of the hard work that went into the creation of their own 'wonderlands'.
With International Women's Day falling a day after the festival ended, the final session saw women empowerment as its subject. The panel included Sheikha Lubna Al Qasimi, UAE Minister of International Cooperation and Development, Bettany Hughes, a British historian, Jenni Murray, the BBC presenter, and my personal favorite, Chimamanda Adichie, the articulate Nigerian writer, who took to task family institutions that reinforce gender discrimination, and men who refuse to acknowledge that women deal with denigrating stereotypes every day.
Chimamanda, winner of several literary awards, carried herself with an admirable eloquence and poise at the festival. Despite the fact that she called herself a recluse, with little inclination to show up for another author-signing session (she had done one a day before), a long queue of fans stood waiting for her for a good 45 minutes – despite being told that she wasn't coming. Eventually, it was to resounding cheers that she agreed to come, accommodating all of us with smiles, conversation and even some selfies with the volunteers!
While I ramble on about the 'female focus' of the festival, because in all honesty, those were the ones that I enjoyed the most, it actually had something for everyone – from poetry read by the wonderful Imtiaz Dharker, to animated political discussions.
One such session went on till half past ten at night, as Charles Glass, Eugene Rogan and Scott Anderson discussed the geographical and historical factors that shaped the Arab world of today.
There was a fun weekend line-up for children, with the 'Gruffalo' author, Julia Donaldson spending more than two hours at the author-signing desk. The Mad Hatter's Tea Party saw children dressed up in true spirit of the theme, and the feast arranged on the table almost as if it was straight out of Lewis Carroll's Alice in Wonderland story.
My seven-year-old, an avid reader and writer already, was just as excited as me, to be attending what was her first literature festival. She made me promise to bring her here every year – this place where 'you meet your favorite authors, buy your favorite books and learn to be an author'. To this list, I would add: this year it was also a place where I learnt to be unapologetic for asking to be noticed and counted – as a woman who dares to read, write and think.