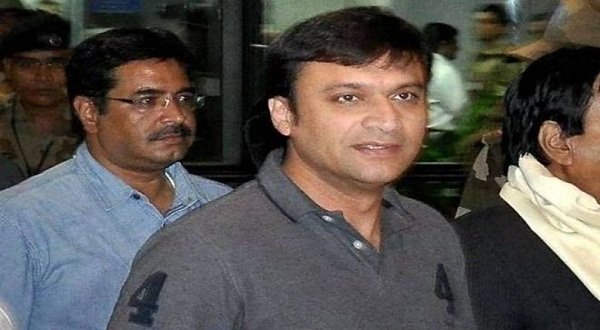 Web Report
HYDERABAD — While addressing Muslim community in Nizam's city Hyderabad, infuriated AIMIM legislator Akbaruddin Owaisi made some shocking statements on the central government saying that laws to get rid of Muslims in India are made in Parliament and assemblies. AIMIM Chief Asaduddin Owaisi's younger brother did not stop there and hit out heavily at the Prime Minister Narendra Modi and Vishwa Hindu Parishad in his speech saying this country is not PM Modi or VHP's ancestral property.
Owaisi also said his brother Asaduddin Owaisi, MP and National President of AIMIM, can win enough votes to increase the presence of Muslims in Parliament, and consequently ensure laws are made that can give them their rights.
"The laws that destroy Muslims are not made on roads, marketplaces or grounds but in Parliament, Assemblies and municipalities. If Muslims want and if they all come together then we will not need anybody's mercy or help or actions. Our brother himself with his vote can win India's 50 Parliament seats," Akbaruddin Owaisi said in a video footage aired by the India TV. His statement comes in light of the recent lynchings of Muslims in Jharkhand and other areas for suspected possession of beef.
His brother Asaduddin Owaisi had earlier told PTI, "All this cow, Ram Mandir (issues) are part and parcel of the BJP (agenda). Basically, the aim and objective is to make India a 'Hindu Rashtra'." Owaisi has alluded to recent cases of lynchings. In June, 15-year old Junaid Khan was lynched and stabbed to death by 200 people on a Mathura-bound train for alleged possession of beef. In Giridih district of Jharkhand a dairy farmer was lynched to death by a mob and his house was set afire after a cow's carcass was discovered in his house, according to PTI.
The day Prime Minister Narendra Modi had condemned these attacks in his speech at Sabarmati ashram, another lynching took place in Ramgarh district of Jharkhand. A cattle trader was hounded by a mob and his car was set afire for alleged possession of beef in the vehicle. The lynchings were condemned through widespread protests across the country called 'Not in my Name' too.