A G Noorani
IT was a matter of concern when the BJP sought to 'abrogate' Article 370 of India's constitution, which gave Kashmir a special status with guaranteed autonomy. But what the BJP government of Narendra Modi did on Aug 5, 2019, went far beyond that action.
It has not only lopped off Ladakh from Jammu and Kashmir but has taken a series of steps to wipe out the identity of the Muslim-majority territory, and erase its history and identity from public institutions which once bore the name of Shaikh Muhammad Abdullah. Martyrs' Day — July 13, 1931, on which day the Dogra ruler Hari Singh massacred Muslims — will cease to be a holiday. What is a fact is not a drive to separate Jammu from Kashmir but to ensure a Hindu regime in a Kashmir led by the BJP.
Simultaneous with the wiping off of Article 370, a handpicked delimitation commission was set up by the centre to carve out a fresh boundary of electoral constituencies. Supposedly a quasi-judicial trade body, its work depends on the rival inputs it receives from political parties based on research. But how can such a body function if the political class is paralysed, if not indeed removed from the scene altogether?
Even in the worst days of the British Raj, such fiendish tactics were not used. One hopes Kashmiri activists will compile a black book on the Modi regime's doings; especially since Aug 5, 2019.
We are concerned here with the bondage in which the political class has been held since by the gross abuse of a disgraceful provision in the colonial law of 1897, the Criminal Procedure Code (CrPC). Revised in 1973, provisions that could be abused to stifle dissent were left intact. There is a whole chapter for goondas and lawless elements.
C. Rajagopalachari saw the brand of politics after independence and angrily remarked that they could be rounded up by any magistrate as gentlemen without any ostensible means of livelihood — under Chapter VIII on 'security for keeping the peace and for good behaviour' — ie for politics not approved by the state. These are called 'chapter proceedings'. That they are empowered mostly by magistrates not judges reveals their raison d'être. One provision deals with 'suspected persons', another with 'habitual offences'. Significantly, the CrPC separates judicial magistrates from executive magistrates.
The provision that is much abused is Section 107, which says, "When an executive magistrate receives information that any person is likely to commit a breach of the peace or disturb the public tranquillity or to do any wrongful act that may probably occasion a breach of the peace or disturb the public tranquillity and is of opinion that there is sufficient ground for proceeding, he may, in the manner hereinafter provided, require such person to show cause why he should not be ordered to execute a bond, [with or without sureties] for keeping the peace for such period, not exceeding one year, as the magistrate thinks fit."
The provision says not a word about politics. It is concerned with peace. It has a precondition. The person to be targeted must be asked to show why he should not be required to execute a bond.
Clearly, Section 107 is supposed to deal with lumpen elements not the political class, be it politicians or activists or writers. They are to be bound to keep the peace; not pursue politics, which politicians in power approve. The bond was to only last for one year. More than a year has elapsed since last August. Preparations were made to crush any opposition to the constitutional crime of Aug 5, 2019.
Courts have imposed further conditions. The proceedings must not be prolonged. The information is meant to disclose tangible details so that the suspect can provide his answer. Section 112 makes explicit the need for a hearing.
In Kashmir, there were widespread sweeping arrests of politicians and legislators. Politicians were detained under Section 107, and made to sign bonds providing their sworn undertaking not to participate in any political activity after they were released.
"If a person detained under Section 107 of the CrPC signs a bond and then violates it, legal proceedings, including arrest, can be initiated. The prohibited activities include giving political speeches," said the official. Since Aug 5, 2019, several political leaders were placed under detention and house arrest. The Jammu and Kashmir government-owned Centaur Hotel in Srinagar was turned into a subsidiary jail, where over 50 political leaders were imprisoned.
There is another aspect to this. The foul deeds of Aug 5, 2019, destroy the Shimla Pact totally; wrecking its basis under Paragraph 4 in which both sides pledged not "to seek to alter it (the recognised position of either side) unilaterally". The Kashmir dispute regains it as international dispute.
---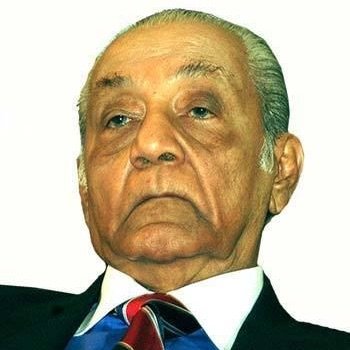 The writer is an author and a lawyer. The article originally appeared on The Dawn.