GROUND REPORT
A video of hundreds participating in her funeral went viral on social media on Thursday night where a large number of people could be seen raising slogans
Quratulain Rehbar | Clarion India
SRINAGAR – Auqib Sofi, 25, and his mother Kousar Sofi would usually leave their home before the crack of dawn, to reach their bakery, passing through calm narrow lanes, in congested Batmaloo locality of Srinagar. Like always, Sofi along with her mother Kousar had left their house for work. Barely a few hundred metres of drive, Sofi, who was on wheel, realised that the road ahead had the presence of government forces. Before he could react, Kousar who was on the front seat, panicky on seeing the men in rifles, asked Sofi to turn around the car.
"As I started driving back towards home," said Sofi, "a volley of bullets pierced the rare glass of car and hit my mother in the back of her head. There were no warning signs from the forces," he said.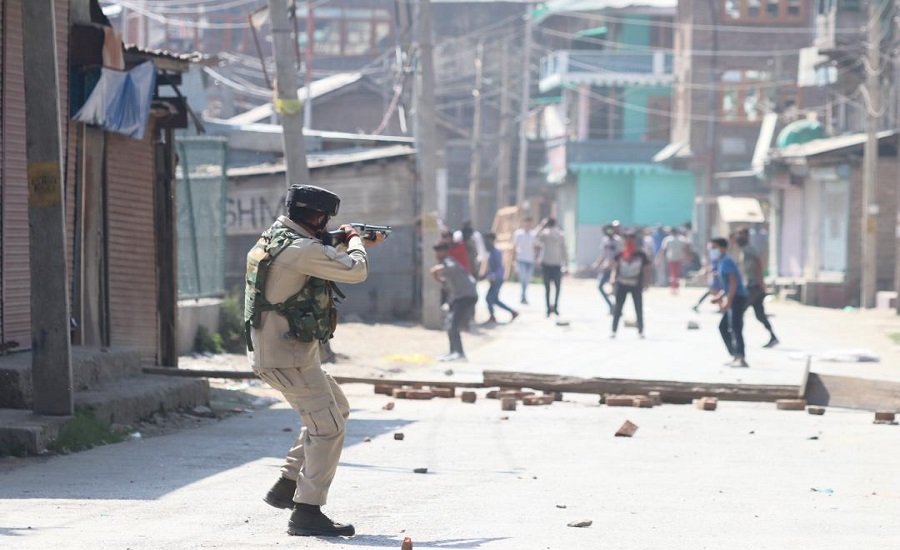 On the intervening night of 16-17 September, police said, joint forces from army, J&K police, CRPF while working on an intelligence input about the presence of militants in a residential house launched a search operation. Three suspected militants, who were besieged in a house, were killed in the same Batamaloo locality.
"I tried to take my mother to hospital but they directed me to get into their vehicle to the police control room (PCR)," said Sofi who in the meantime had realised that his mother had died on the spot. He lost his control and kept yelling at forces why they shot his mother dead.
Sofi called his father, who was working on a night shift in Government Chest Disease Hospital and a relative to narrate the whole incident. They, as per them, reached PCR at 4:30 am where they were allowed to go home at around 7am, "they didn't give the body of my mother up to now," he cried.
Mohammad Amin, their relative, who was accompanying them to PCR, said that police didn't care to even visit the family till now.
"It seemed the police were worried about the public outcry. Police were reluctant to give the body asking that it could trigger protests in the area," said another relative, who wished to be anonymous, "They didn't care about the killing of Kousar," he said.
Kousar was buried in the late night amid people's tears and wails. A video of hundreds participating in her funeral went viral on social media on Thursday night where a large number of people could be seen raising the slogans of Azaadi.
Heavy protests erupted after the killing of Kousar in the Batamaloo area when people heard the news of her killing. Amid hue and cry, Youth in anger took to streets to protest the killing by burning the tires and closing the roads.
The family had recently shifted to their new house after their son Sofi had got married just two weeks back. His finger is still drenched with henna.
Stained in his mothers' blood, Sofi is devastated. While remembering the way his mother was killed he is unable to control his emotions. He hasn't changed the t-shirt which still has his mothers' blood stains, "why they killed my mother," he wails repeatedly.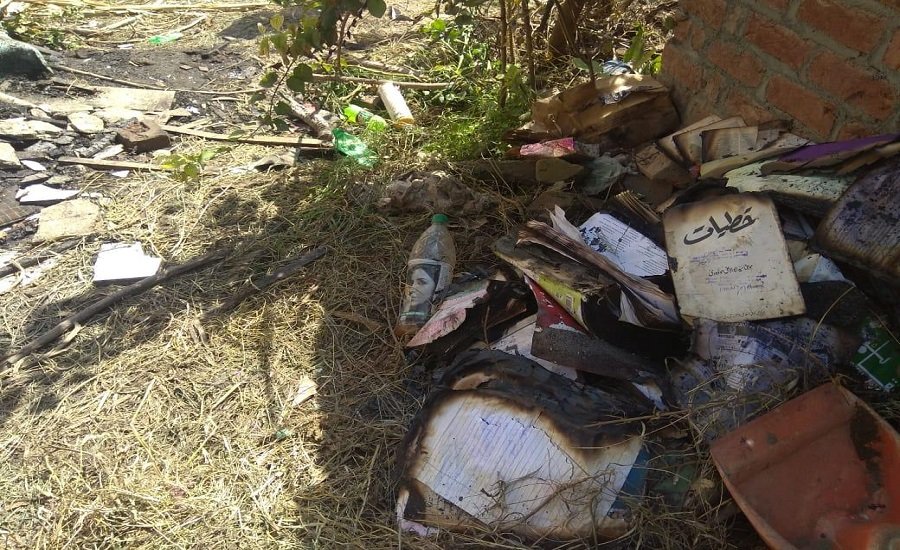 The killing of Kousar came after a day a 23-year-old youth from Sopore was allegedly killed in police custody which was widely condemned by people in Kashmir.
Death very unfortunate, say police
Director General of Police (DGP) Dilbagh Singh said that Kousar was killed during an "exchange of fire." He said, "CRPF deputy commandant who led the operation was also injured in the gunfight," The deputy commandant is currently being treated at the military base hospital.
The DGP said that forces conducted the operation "in a professional manner" and killed all the three militants.
However, a woman was caught in crossfire, he said, adding: "Her death is very unfortunate, and we express sympathy with the bereaved family."
Singh said 177 militants have been killed in 72 operations across J&K this year. Twenty-two were foreigners, he added. As per him, at least 12 of them were killed in Jammu. Singh claims that 16 militants have been killed in seven operations in Srinagar city alone.
The charred house of Abdul Majeed Ganai smells of burned smoke. Utensils, torn pages of books are lying on the floor and people are busy picking up the debris.
Government forces had cordoned off the house of Ganai, at around 2 a.m. and directed the family to leave the house as soon as possible. Ganai, who is a retired bank employee, said that he was confused about what was happening.
"There was no one in our house except my family. Forces detained my three children and also took our phones," he said.
In the encounter, three militants were killed, who, as per police, belonged to the South Kashmir region and were associated with Hizbul Mujahideen. They were identified as Zakir Ahmad Paul of Shopian, Ubair Mushtaq Bhat of Kulgam and Adil Hussain Bhat of Awantipora.
Family alleges that things worth lakhs and cash of Rs 45,000 have been stolen from their lockers in their house during the operation.
Ganai's two sons are doctors and one runs a polyclinic. Besides them, he has two daughters, one of whom is currently pursuing MBBS.
The people from adjoining areas are visiting the family to console them.
Civilian casualties near the gunfight locations in Kashmir are often reported. The government forces have been repeatedly accused of violating standard operating procedure (SOP) while conducting anti-militancy operations. In the past, civilians who got killed during a gunfight were allegedly used as human shields by forces. In a number of incidents civilians were also killed due to the leftover explosives at the gunfight site. In many cases civilians have been reported protesting near the gunfight sites and casualties in these cases take place when forces resort to the firing of live ammunition.
According to the data compiled by JKCCS and APDP, at least 87 encounters took place between Indian armed forces and the militants following CASOs in the year 2019.  It said, during CASOs, vandalism and destruction of civilian properties was reported throughout the year.