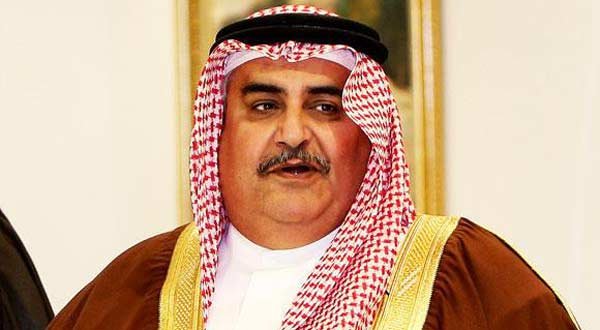 JEDDAH – Saudi Arabia and other GCC countries are planning to launch a joint military command based in the Kingdom to counter threats from Iran and terrorist organizations including Islamic State and Al-Qaeda.
Bahrain's Foreign Minister Sheikh Khalid Al-Khalifa was quoted as saying that the joint GCC force, which analysts say would eventually have several hundred thousand soldiers, would begin military operations after the GCC summit in Qatar this month.
The new command would focus on defensive operations and coordinate plans with the GCC's naval command based in Bahrain and its air command in Saudi Arabia.
The establishment of the new joint command comes amid concern in the Gulf states about the rise of IS, which has taken over parts of Iraq and Syria and has support in Gulf countries.
"Look at the fragmentation in Iraq and the abominable situation in Syria," Sheikh Khalid told a leading British newspaper in an interview. "If Afghanistan was a primary school for terrorists, then Syria and Iraq is a university for them — these are serious threats and lots of people from our country have gone and joined them."
Bahrain believes around 25 of its nationals have joined the group. Of even greater concern, said the minister, are IS sympathizers in Bahrain and elsewhere in the Gulf.
Sheikh Khalid said the new GCC military force, first mooted two years ago, would start "working from now" to coordinate against what he said was a growing threat from Iran and unrest in Yemen. — ARAB NEWS