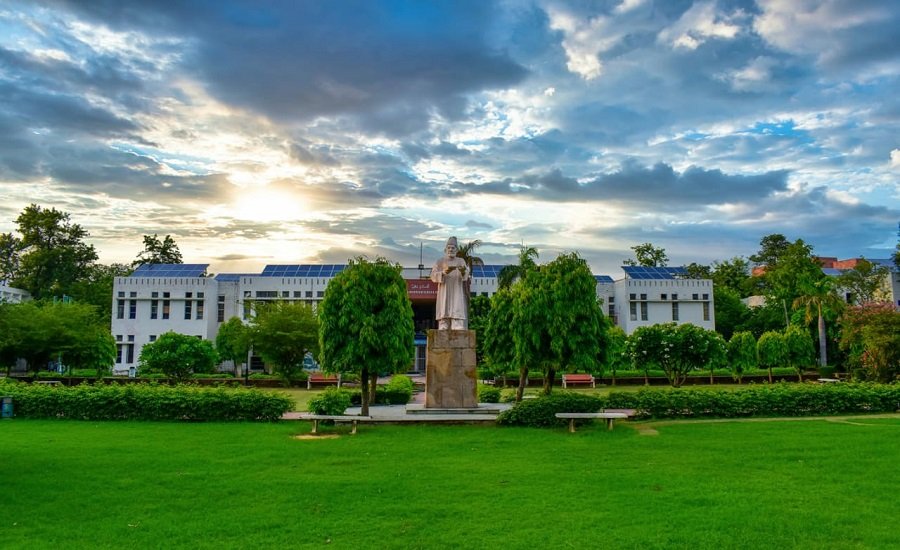 The assessment was based on a tripartite memorandum of understanding for evaluation JMI had signed with the Ministry of Education and the University Grants Commission
Clarion India
NEW DELHI – Delhi's Jamia Millia Islamia (JMI) tops in the list of 40 Central Universities in an assessement of the performance done by the Union Ministry of Education, followed by Rajiv Gandhi University of Arunachal Pradesh, Jawaharlal Nehru and Aligarh Muslim University.
Despite losing several academic days due to the protests against the controversial Citizenship Amendment Act and later coronavirus-induced pandemic lockdown, JMI secured the highest score of 90 percent.
JMI said in a statement that the rankings were based on a tripartite memorandum of understanding (MoU) for evaluation it had signed with the Ministry of Education and the University Grants Commission.
"All the universities were required to sign a tripartite MoU with the Ministry of Education and UGC for continuous evaluation. Jamia was the first university in 2017 to sign this MoU and present itself for performance evaluation", the statement said.
The score was calculated based on the number of students admitted annually in UG, PG, MPhil and PhD programs, as also the range of diversity among students which is measured in terms of percentage of female students as well as the percentage of students from other states and countries.
Aspects like faculty quality, student-teacher ratio, teacher vacancy and other factors were also included in the list of parameters used to determine the score. Assessment was also based on students placed through campus interviews and those qualifying for NET & GATE, among other entrance tests.
JMI Vice Chancellor Najma Akhtar said that the feat was even more significant as the varsity had gone through a 'challenging time' in the recent past, reported The Times of India. "High-quality teaching, relevant and focused research and improved perception of the university," were some of the factors credited by Akhtar.
On 15 December last, Jamia saw a police crackdown on its campus after the anti-CAA movement turned violent. Though the Delhi police continuously denied having used the brutal force on the students, CCTV footage showed that an act of vandalism and assault on students was carried out.