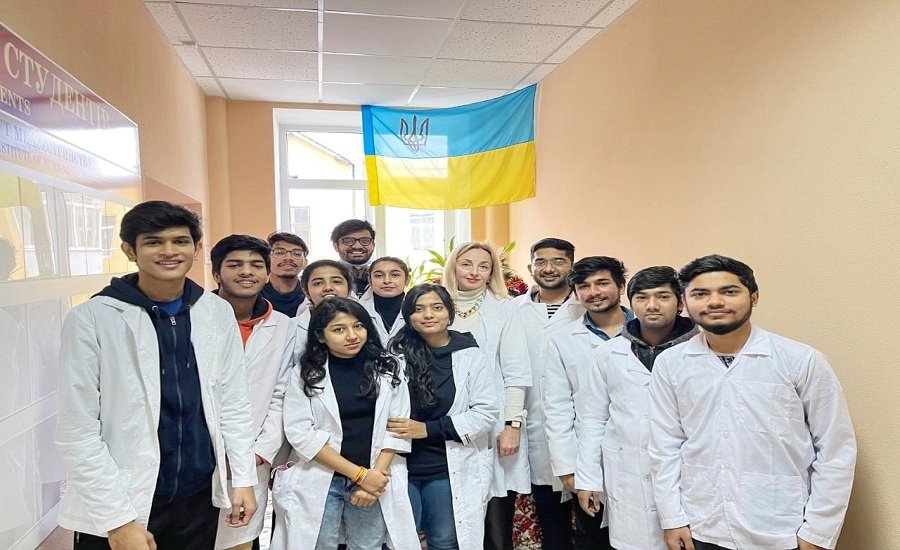 The jamaat's Markazi Taleemi Board asked the government to ensure that the precious year of thousands of such students is not wasted.
Team Clarion 
NEW DELHI – Markazi Taleemi Board (Central Education Board) of the Jamaat-e-Islami Hind (JIH) called on the Central government to immediately resolve the issue of Indian students studying in Ukraine.
In a media statement issued here on April 10, chairman of the JIH Markazi Taleemi Board Mujtaba Farooq said, "The war between Russia and Ukraine is going on for more than a month now. Because of the war, various sectors in Ukraine including education are badly affected. According to an estimate, 25,000 Indian students were studying in various universities in Ukraine when the war broke out. Most of them were medical students who were studying in private colleges there. The future of these students is in jeopardy because of the collapse of the education system in Ukraine due to the prolonged war".
Pointing out that medical education requires classroom lectures, as also laboratory practicals, and hands-on experience in dealing with patients in hospitals, Mr. Farooq regretted that all this is not made available to the students who returned from Ukraine. Since it is difficult to predict when the situation in Ukraine will return to normal, he asked the government to ensure that the precious year of thousands of such students is not wasted.
Asking the government to form a committee to find a solution to this problem immediately, the JIH education board's chairman suggested that the students might be enrolled into various government colleges in India or take online classes from their Ukrainian teachers and be allowed to do practicals in various medical colleges of India.
Mr Farooq drew the attention of the government towards a problem the students are facing. Giving a feedback, affected students had said Ukrainian professors were not forthcoming in helping them because of India's reluctance to give unconditional support to Ukraine.
Although the issue is a matter of India's foreign policy, it should not affect the education of students. But unfortunately, the Ukrainian staff appears to be influenced by this issue which is affecting our students. The Markazi Taleemi Board urged the Union Minister of Education to address the issue on priority.
The board said in the long run, it is in the interest of the nation to make medical education easier and less expensive so that Indian students can study in their own country instead of going abroad. Even foreign students can come here to pursue medical education in our country.