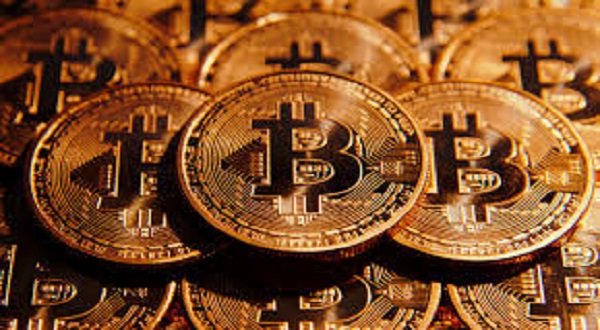 The risks of dealing in bitcoin were laid bare in 2013 when Tokyo-based exchange Mt Gox collapsed after admitting it had lost the equivalent of hundreds of millions of dollars of investor funds.
Dr Mansoor Durrani | Caravan Daily
ISLAMIC finance is not just a business. It is, essentially, a system to ensure economic justice followed by economic growth. This is achieved by an array of transaction related features based on the Islamic economic laws. Two most prohibited features are interest and speculation. Being a career Islamic banker, I am often asked whether Fintech in general and bitcoin, cryptocurrency etc in particular are shariah compliant.
Fintech is easy to explain: It is the new technology and innovation that aims to compete with traditional financial methods in the delivery of financial services. The use of smartphones for mobile banking and investing services are examples of technologies aiming to make financial services more accessible to the general public. This sits perfectly well with Islamic finance as long as it's fundamental principles are not breached. To that extent, Fintech is not a new product per se, it is simply a new delivery channel.
But bitcoins are different animals – and look pretty scary at the moment! This is why I was reluctant to express any opinion until there is more clarity. But last night I came across an article written by a certain Akash Anand on this subject in a well-regarded portal islamiceconomist.com which is run by an old and dear friend Dr Humayon Dar – a PhD in Islamic Economics from Cambridge University.
What surprised me is the audacity of the author advocating a synergy between Blockchain-based system (bitcoin) and Islamic finance! No background of the author is found near his piece. From the language used, I guess he is a pure-techy. And as a matter of principle, pure-techies should refrain from writing on ideology-based financial systems like Islamic banking as much as Islamic bankers like me should not touch upon the topics related to cutting-edge technologies!
Anyway, let's briefly examine the basic building blocks of this new currency which has been making headlines recently. The first distributed Blockchain was conceived by an anonymous person or group known as Satoshi Nakamoto in 2008 and implemented the following year as a core component of the digital currency bitcoin! The concept itself was born in anonymity whereas full structural transparency is a core Islamic finance requirement.
So it fails the test right at the root! The Blockchain is a public ledger that records bitcoin transactions. A novel solution accomplishes this without any trusted central authority!! Bitcoin is pseudonymous, meaning that funds are not tied to real-world entities but rather bitcoin addresses. And owners of bitcoin addresses are not explicitly identified.
The risks of dealing in bitcoin were laid bare in 2013 when Tokyo-based exchange Mt Gox collapsed after admitting it had lost the equivalent of hundreds of millions of dollars of investor funds. The currency's earlier ties to gambling and criminal websites did not endear it to traditional investors.
Akash, in the article, bats for Blockchain technology because it "incorporates the [Islamic] principle of maslaha (social benefits of positive externalities) as it can potentially provide banking services to those unbanked segment of the population". It is quite obvious that those who are "unbanked" among us are the ones who have no surplus money to bank! So when folks like Akash talk about brining that segment into the banking sector, they essentially mean trapping them by offering loans!
Ideological arguments apart, some of the Wall Street and the financial world titans have strong reservations against bitcoins:
In early September, the world's largest bank JP Morgan CEO Jamie Dimon said that the currency "will not work" and said he would fire any JP Morgan staff who traded it. Speaking at a bank investor conference in New York, Dimon said, "The currency isn't going to work. You can't have a business where people can invent a currency out of thin air and think that people who are buying it are really smart."
In November, CEO Tidjane Thiam of Swiss banking giant Credit Suisse airs similar views. "Bitcoin presents a number of challenges. The first of them is really the anonymity," and calling the digital currency "as the very definition of speculation and the very definition of a bubble."
Laurence Fink, founder and chief executive officer of BlackRock, Inc. that manages nearly $6 trillion of assets is not bullish either. At the Reuters Global Investment 2018 Outlook Summit in New York this month, he called bitcoin a "very speculative instrument. More importantly, it is an instrument that people use for money laundering"!
These three gentlemen are movers and shakers of global financial markets. Their words – rightly or wrongly – are taken as gospel truth. Traditional investors view bitcoin as opaque and highly speculative with potential to collapse even though so far this year bitcoin has soared nearly 580 per cent – a meteoric rise not appreciated in the Islamic finance circles. Bitcoin surged on earlier this week to $6,487, recovering more than $1,000 after losing almost a third of its value in less than four days – nor is such a sudden fall acceptable in an ethical banking system!
The investors who are active and bullish on this digital currency have dodgy background. For instance, Novogratz, a former Princeton University wrestler, U.S. Army helicopter pilot, and Goldman Sachs Group partner, is among them. Novogratz worked at Fortress from 2002 to 2015, where he was a principal and ran its macro hedge funds. They grew to manage billions of dollars and made him a Wall Street star. But the funds were shut in 2015 following investment losses. Novogratz then retired from the firm. But he is now back with a bang; promoting and investing heavily in bitcoins!
Fiat currency (the paper currency we use without the gold backing) itself is causing devastation in global economy because Central Banks are able to print and circulate unlimited amount of money. The consequences of a widely acceptable digital currency – where no Central Bank or other regulatory authorities exist – can be catastrophic!
So my sincere advice to friends like Akash is to hold the verdict on bitcoin's synergy with (and benefits for) Islamic finance. We have a long distance to cover before reaching a firm conclusion on this!
---
Dr Mansoor Durrani is a senior Islamic banker and a PhD in Islamic finance.