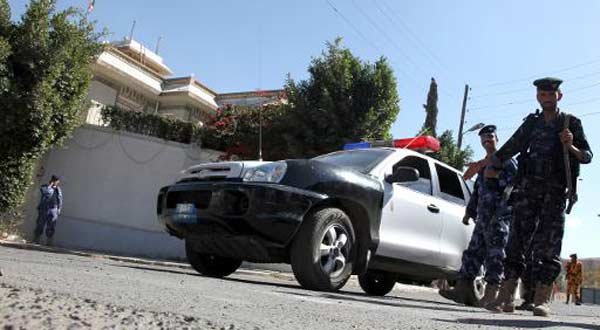 THIS IS THE THIRD ATTACK ON EMBASSY PERSONNEL IN RECENT MONTHS IN YEMEN 
TEHRAN, Jan 19 — Iranian government strongly condemned a deadly terror attack on its diplomat in the Yemen's capital city of Sana'a Saturday. He succumbed to his injuries at the hospital.
Ali Asghar Assadi, the commercial attache of Iranian embassy in Yemen, was shot at many times by unidentified gunmen while trying to kidnap him. This is the third attack on embassy personnel in recent months.
"A terrorist group attacked an Iranian embassy's diplomat in a Sana'a street and tried to kidnap him. But due to the resistance of the diplomat they started shooting," Xinhua quoted Foreign Ministry Spokeswoman Marzieh Afkham as saying, and adding that "he died due to severe injuries".
While strongly condemning the attack, the official said: "Iran is seriously following up the terrorist attack with the concerned Yemeni officials."
Meanwhile, Yemen's news agency Saba earlier reported that Assadi was killed on the spot in a terrorist attack.
Yemeni Foreign Minister Abu Bakr al-Qirbi condemned the attack, saying it targeted the Yemen-Iran relationship.
Yemen's security sources, however, said the Iranian diplomat died of wounds in the hospital as the gunmen had fired at him 10 times.
"The diplomat who is in charge of finance at the Iranian embassy in Sana'a was shot on Saturday afternoon by gunmen driving a car near a supermarket on the Hadda street in downtown the capital, about 100 metres north of the Iranian embassy," said a security official while requesting anonymity.
The gunmen fled the scene after firing more than 10 shots at the diplomat on the busy street, he added.
No group immediately claimed responsibility for the assassination.