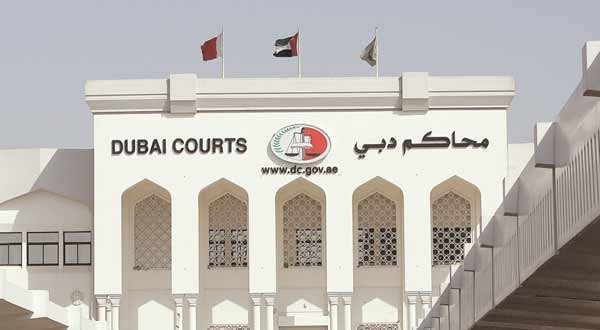 DUBAI, Feb 5  — Eight persons, including some Indian nationals have been jailed for five years in the United Arab Emirates (UAE) for embezzling more than Dh 28 million (around $7.6 million) from their employer.
In all 10 people, including five Indians, four Pakistanis and one Sudanese faced charges of embezzlement and criminal complicity.
Two accused were acquitted of all charges by the Dubai Criminal Court on Wednesday, The National reported.
Prosecutors said one of the defendants, a 36-year-old Indian identified by his initials TM, worked as a programmer in UAE's federal transport organisation, Emirates Transport.
TM accessed his employer's internal systems to forge documents and to make it appear that tyres bought through the organisation were stored in warehouses when, in fact, they were being sold by the employees for their own benefit.
The court fined TM Dh 415,000 and ordered him to pay the amount to his employer.
The court heard that they had been stealing from the company since 2008.
The gang was arrested in 2012 after a fellow programmer found out about the embezzlement when TM mistakenly left his computer switched on one day.
The programmer, who discovered the scam, informed his superiors who then put TM's work under the scanner.
They found he was accessing and tampering with financial documents and other programs related to the purchase of tyres by the company.
Nine of the defendants denied all charges while TM alone confessed to the charge of forgery but denied embezzling any money at a criminal court in September last year.
TM faced an additional charge of forgery.
"I forged for the benefit of the defendant MA, who gave me 100,000 dirhams in return but I did not embezzle any money from the company itself," TM was quoted as saying in court.
MA was convicted of embezzlement, sentenced to five years in jail, fined 415,000 dirhams and ordered to pay the amount to Emirates Transport.
The other six defendants were fined between 895,000 dirhams and 3.8 million dirhams and ordered to pay the money to their employer.
The convicted employees, all aged between 30 and 63, worked in different positions at different locations for the company.
All those jailed will be deported after they serve their sentences.
The report did not mention whether there was any Indian among the two acquitted. — IANS