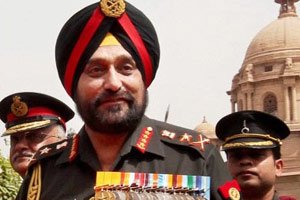 ISLAMABAD, Jan 16 — Pakistan rejected on Thursday as provocative the Indian Army chief's remarks that Pakistan is involved in border violations and that India could not be expected to stick to rules if the neighbor was breaking them.
Indian Army chief Gen. Bikram Singh said this week that "ceasefire violations" by Pakistan have been to aid infiltration of militants into Kashmir.
The Pakistan foreign ministry rejected the remarks and said it always wants to maintain peace along Line of Control (LoC), Xinhua reported.
"Provocative statements may worsen the situation," foreign ministry spokesperson Tasnim Aslam said.
She told a weekly press briefing that in year 2013, there were military and civilian causalities due to unprovoked firing by India along the LoC.
She said progress has been made recently for improvement in the situation as a result of the meeting of the Directors General of Military Operations (DGMOs) of the two countries.
The meeting was held last month for the first time in 14 years. Both the DGMOs had agreed to implement the 2003 ceasefire agreement.
The two militaries exchanged harsh words two days after Pakistan military said that Indian firing injured a Pakistani civilian along the LoC.
The incident took place after weeks of lull in firing on the LoC in Kashmir.
The prime ministers of the two countries met in New York in September last year and then instructed their military officials to meet and discuss implementation of the ceasefire agreement.–IANS