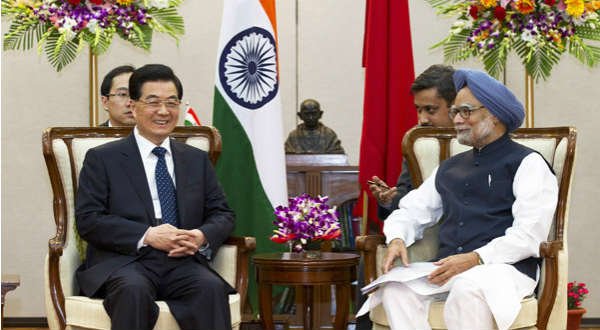 BEIJING, Mar 27 – Contrary to the Western world's notion that India and China are natural rivals, the two nations have 3,000 years of interaction and mutual learning, and enmity has only been a fraction of a certain period of time, a leading Chinese daily said.
The term "Chindia" coined by Indian politician Jairam Ramesh is that India and China could cooperate and work together to face the challenges ahead, the Global Times said in an op-ed piece Thursday.
It said that China and India accounted for about 40 percent of the world's population and both nations were increasingly playing important roles in the world economy.
As emerging powers, it was crucial for both countries to draw their future relationship carefully, the article said.
"'Chindia' is not an outdated vision, it is actually what the governments of both countries are carrying forward. It is essential for India to understand China better, and vice versa. There is no reason that India and China should fall victim to those people who see India and China as natural rivals," it said.
"The vision is bright, but it won't become a reality unless both countries can well manage the barriers ahead of them. The major problem between both sides is that we all have fears and concerns about each other due to some unpleasant historical experiences," the article said.
The op-ed piece also said that the foreign policies of both nations are not set for the purpose of countering the other.
"India targeting China or China targeting India does not hold water. One side feeling threatened by the other is not caution but paranoia," it said.
However, it will be a long process, and dialogue at all levels was the most important approach that both sides should employ, the daily said.
Only within the framework of dialogue can complicated issues such as border disputes between the two countries be solved.
"India and China must have contact not only between high-level officials, but at a person-to-person level, such as between academic institutions, universities, cultural programmes and media. People from both sides must feel comfortable with each other."
The daily said: "Mutual trust has to be built for the good of both countries, and this requires continuous and honest investment in our relationship." — IANS