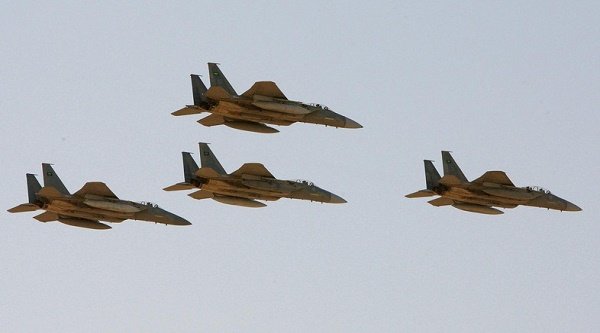 MAKKAH (IINA) – Saudi ground defenses intercepted late on Thursday a ballistic missile launched by Houthi militias targeting the holy city of Makkah.
The Arab coalition said in a statement that the missile was downed 65 km from Makkah before it could do any damage, adding that the coalition jet fighters attacked the rocket launchers in Saada and destroyed them, according to Saudi Press Agency (SPA).
Houthis also targeted Taif in the southern Makkah region. That missile also was destroyed, the Kuwaiti news agency KUNA reported.
Saudi Arabia has been leading a coalition to oust the rebels. Tensions increased in recent weeks after coalition planes bombed a community hall where a funeral was being held, killing 140 people, several of them Houthi officials.
The Houthi militias are believed to be behind this month's attacks in which surface-to-surface missiles were fired at the USS Mason on at least two occasions.
On his part, Yemeni Prime Minister Ahmed Obeid said: "The world will eventually realize that the Houthis are a problem not only for Yemen but also for the region and beyond."
He also stressed that the Yemeni government, while seeking to arrive at a truce, is actively pursuing a long-lasting, permanent peace based on UN resolutions, the GCC initiative and the outcomes of the Yemeni national dialogue.