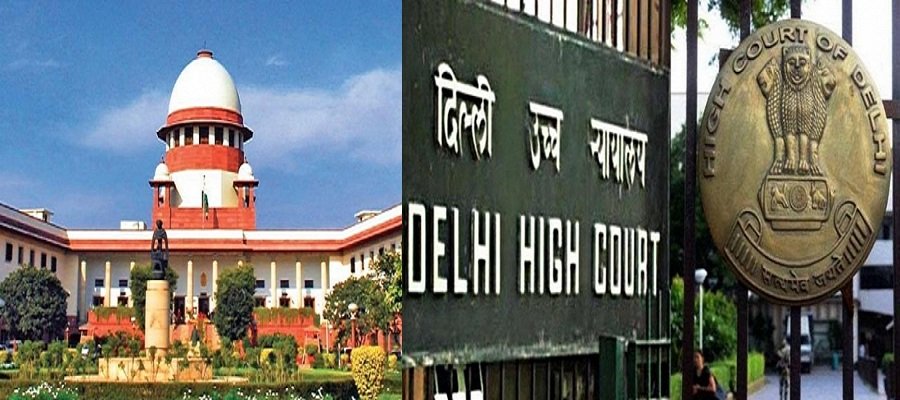 Team Clarion
NEW DELHI — Delhi High Court's observation in hate speech case that if someone said something with a smile, it is not a crime and if he  makes the same statement offensively, then it will be a crime has come under severe criticism.
The court made the observations on a petition demanding the registration of FIRs against union minister Anurag Thakur and Bharatiya Janata Party (BJP) MP Pravesh Verma over inflammatory speeches which contributed to the spread of Delhi's anti-Muslim communal violence in 2020.
"If you're saying something with a smile then there is no criminality, if you're saying something offensively then criminality. You have to check and balance. Otherwise, I think 1,000 FIRs may be lodged against all politicians during elections," said Justice Chandra Dhari Singh while deliberating the petition.
The court's observation came during hearing of the petition filed by CPI(M) leader Brinda Karat to file FIR against Thakur and Vermach challenging the order of the lower court which dismissed the petition earlier.
Thakur had raised the slogan "Desh ke Gaddaron ko, Goli Maro Saalon Ko," during an election campaign in Delhi. Verma made hateful remarks against Shaheen Bagh protesters saying that they would barge into your houses and rape you women.
The court also indicated that since Thakur has said the slogan during the election campaign, it does not carry criminal significance. But in ordinary cases, it will be considered as provocative.
"Were they election speeches? Was that an election speech or speech in ordinary time? If any speech is given during election time, then it's a different thing. If you're giving a speech in the ordinary course, then it is instigating something. In the election speech, so many things are said by politicians to politicians… that is also wrong but I have to see the criminality of the act," said the court.
The court also referred to the right to speech while making observations on the hate speeches.
"Because we are also in democratic … you also have the right to speech and all these things. When and at what time that speech was delivered and what was the intention? Only intention to win the election or intention to instigate the public to do the crime. Both are two different things, then we have to (apply) mens rea," said the court.
However, the court reserved its order with regard to the case.
Meanwhile, the court's observation that hate speech with a smile is not a crime has drawn criticism different quarters.
Noted Supreme Court lawyer Prashant Bhushan took a dig at the judge saying "By the same logic, if a judge is called corrupt with a smile, there should be no contempt?."
By the same logic, if a judge is called corrupt with a smile, there should be no contempt? pic.twitter.com/On5QiCBTg4

— Prashant Bhushan (@pbhushan1) March 26, 2022
AIMIM President and Hyderabad MP Asaduddin Owaisi also pooh-poohed the observation of the court. Taking to Twitter he reacted with Urdu couplets "tera Muskurana Gazab hogaya (Your smile is amazing).
Tera Muskurana Gajab Hogaya
Woh Najuk Labo se Moabbat ki bate hami Ko sunana gajab hogaya (Goli Maro..:.) https://t.co/3MSlQbjqYc

— Asaduddin Owaisi (@asadowaisi) March 26, 2022
Professor Ashok Swain said that the killers of Mahatma Gandhi, Indira Gandhi and Rajiv had paid respect before killing them. "Why has the Indian judiciary punished them?," he tweeted.
World-known journalist Rana Ayyub termed the observation as "the end of everything".
The end of everything pic.twitter.com/AoHbwIyTm2

— Rana Ayyub (@RanaAyyub) March 26, 2022
Moreover, the court also justified the remarks made by BJP MP Pravesh Verma regardig Shaheen Bagh protesters. It said that Verma is referring in his statement to "yeh log" which isn't against any particular community!