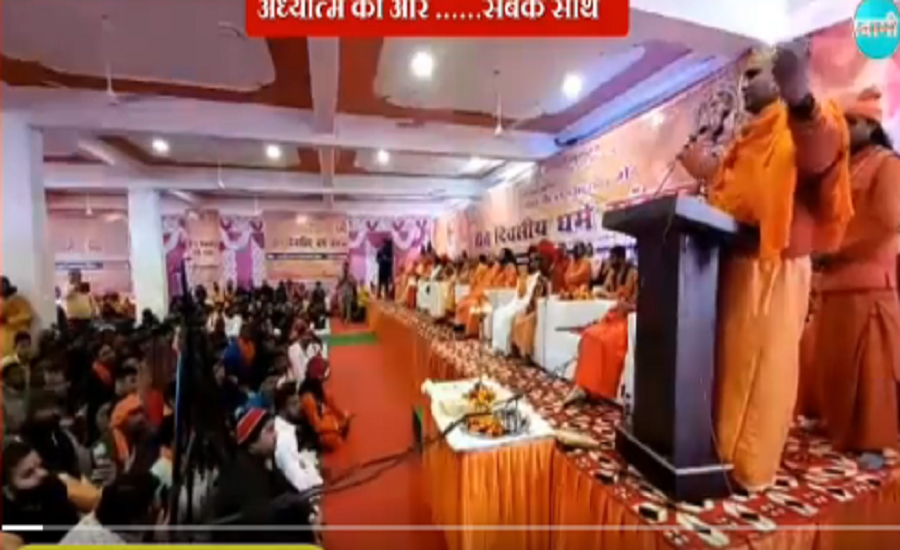 Protestors will demand arrest of notorious Hindutva hate mongers
Team Clarion
NEW DELHI – A number of civil society groups have given a joint call for protests across states on December 27 (Monday) to demand arrest of notorious Hindutva hate preachers roaming free a week after making call for genocide.

The call for annihilation of Indian Muslims was made by saffron clad monks at a religious conference (dharma sansad) in Haridwar, Uttarakhand, in a hate-filled atmosphere where speaker after speaker spewed venom against the minority community.
The protesters will make an appeal to authorities to arrest Yati Narsinghanad, Annapurna and all hate mongers of the so-called Dharm Sansad (religious parliament) of Haridwar.
The three-day event was held in the Hindu holy city of Haridwar between December 17 to 19 where Hindutva hate mongers appealed the Hindu community to resort to organised violence against Muslims and called on the Modi Government at the Centre to declare India a Hindu Rashta.
In Delhi, the civil society groups including United Against Hate and Student Islamic Organisation of India (SIO) have asked people to gather at Utrakhand Bhawan to register their protest.