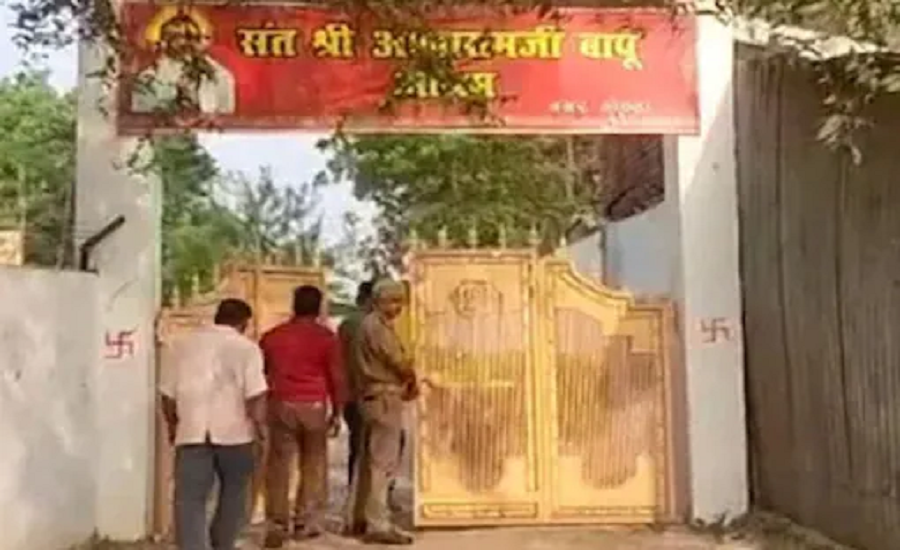 Additional superintendent of police, Gonda, said, "A 13-year-old girl went missing from her house on April 5 under the Nagar Kotwali area. On April 7, her family registered a case naming three people as suspects."
Team Clarion
NEW DELHI – She had gone missing on April 5. Two days after, on April 7, the 13 year-old girl's body was recovered from a vehicle parked on the premises of Asaram Bapu's Ashram in Gonda district of Uttar Pradesh.
The body of the deceased girl has been sent for post-mortem. The police are questioning the employees of the ashram near Bemaur village under city Kotwali area for a breakthrough in the case. The forensics team, too, has been involved in the probe. However, there has been no headway in the case as yet.
Asaram, whose name has become synonymous with lechery and criminality in the garb of religiosity, is at present serving prison terms in Tihar on charges of rape and molestation of young girls. But his ashram seems to be still in his the vice-like grip of his malevolence.
According to police, it was the watchman of the ashram who opened the car with foul smell emanating from inside. After finding the body of the girl inside the car, he alerted the police. The police sealed the ashram soon after the recovery.
Shiv Raj Prajapati, additional superintendent of police, Gonda, said, "A 13-year-old girl went missing from her house on April 5 under the Nagar Kotwali area of Gonda district. On April 7, her family registered a case naming three people as suspects. We got a tip-off that a body was found at the ashram, which opposite the house of the victim. All angles are being investigated."