Usama Masood
Well before wars and political agendas skewed the landscape, the American film industry has been fraught with Islamophobia since the Golden Age of Hollywood. As early as the 1920s, Muslims on screen were portrayed as villainous and threatening on the rare occasions they weren't exoticized tremendously. Islamophobia in films and TV has since led to a larger, more negative, or stereotypical tone, further dividing communities. Post 9/11, this became even more common with the stereotypical image of "terrorist" and "extremist" definitions formulated through Western values, reinforcing harmful prejudices to negatively affect the self-esteem and perception of Muslims.
While shows like 24 and Homeland capitalized on this wave of distrust against the marginalized community, Islamophobia has also been rampant in Bollywood films and often, is equally dangerous. As two recent Indian films, Pathaan and Mission Majnu prove, as the latter hit Netflix charts with audiences, these primitive stereotypes are alive and well, and destructive to civilized conversations.
Bollywood's Portrayal of Muslims
Although Bollywood — the Hindi film industry in India — has been known to be more inclusive than Hollywood in terms of the representation of Muslim characters, there have been hardened instances where the dialogue has metastasized Islamophobia through a more frightening depiction of Muslim characters. India is home to more than 200 million Muslims, yet Bollywood is still complicit in the depiction of its own communities through characters that are terrorists or extremists in a lot of their projects. This depiction reinforces the stereotype that all Muslims are violent or dangerous and contributes to the demonization of one of the religion's largest populations.
This has been seen in several Bollywood movies such as Kabul Express (2006), New York (2009), and Baby (2015), which have each been criticized for their stereotypical picture of Muslim characters. Additionally, Muslim women in these films were also shown as oppressed or as victims of forced marriages. This in turn continues to fuel the narrative that all Muslim women are oppressed and that they are unable to make their own choices and decisions. Movies such as Veer-Zara (2004) and Fanaa (2006) have also been criticized for their degrading portrayal of Muslim women through the romanticization of Hindu characters often saving them as they are subservient and oppressed, often losing agency of their identity because of religion.
How Bollywood Fuels Its Anti-Muslim Narratives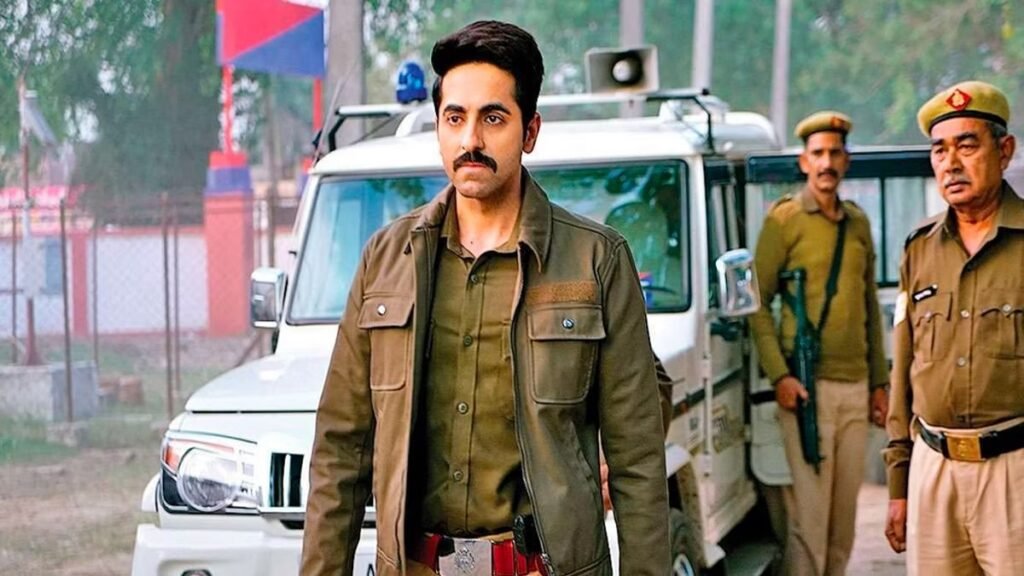 The media in India, including Bollywood, is known to be highly influenced by its vast political narratives, and the rise of right-wing nationalism politics in the country that has contributed to the rise of Islamophobia in the society, reflected deeply in its movies and TV shows. This has been particularly apparent with the current BJP ruling party and Prime Minister Narendra Modi, who has allegedly been noted by critics and watchdogs like the BBC, to have been complicit in the violence against Muslims.
While movies like Article 15 (2019) and Panga (2020) do challenge conventional depictions of Muslims, Indian movies over the years have used Muslim characters as tropes and stereotypes to perpetuate nationalist-minded agenda, objectifying the community and vilifying the religion. Maidul Islam's research paper, "Imagining Indian Muslims: Looking Through The Lens of Bollywood" similarly argues that the Indian film industry has never truly attempted to portray Muslim characters three-dimensionally:
Bollywood's Obsession With Anti-Pakistan Narratives
Anti-Pakistan narratives in Bollywood films have been a long recurring theme in the Indian film industry, particularly in movies that deal with themes of national security, terrorism, and cross-border relations. These films often depict Pakistan as a hostile and dangerous country, and its citizens and government as nefarious, violent, and anti-Indian. Muslim characters from Pakistan in these films either always possess outdated ideas about women, and the world itself or have a bloodlust for India. This inaccurate and harmful portrayal has been seen in several Bollywood films like Kargil (2003) and New York, which have used the same playbook to create destructive, divisive dialogues, creating no room for mannerly exchanges.
Another trope is the portrayal of Pakistan as a country that is inimical to India and its citizens, with little or no nuance or complexity. Tere Bin Laden (2010), Phantom (2015), Raazi (2018) and Uri: The Surgical Strike (2019) continue the tradition of painting Pakistan and its government as hostile and dangerous, and its people without necessary empathy. The use of Islam in these films is often employed as a device to paint Pakistan in a negative light, by depicting the country as fundamentally opposed to India's secular values and its supposed Hindu culture.
Most recently The Kashmir Files (2022) has stirred much debate, with the Indian state vehemently supporting it and critics arguing that not only does it rampantly fuel Islamophobia, but it also does so with little proof, distorting key facts about the 1990s Hindu Kashmir exodus and presenting them as truth. Similarly, Sooryvanshi (2021) was criticized by journalist Rana Ayub and deemed dangerous as the dialogue around the film's grotesque success "contributes to the climate of hate and discrimination" Muslims in India face every day.
The Bigger Problem With Bollywood's Islamophobia
What's troubling is that these films are big star vehicles and feature Bollywood's finest actors making disturbing and alienating films with harmful undertones. Take Pathaan and Mission Majnu, which feature the King of Bollywood, Shah Rukh Khan, and heartthrob Sidarth Malhotra, respectively. While the latter is a period film based on the invention of Pakistan's nuclear weapons, the former is a modern spy film about evil Pakistani intelligence clashing with Indian RAW agents. Both are almost classically simple in advancing the agenda of Muslims as agents of terror in South Asia and do little work to paint a fair image of the people its maligning.
Hollywood's Actors Are Speaking Out Against Islamophobia
Scholars and activists argue that the portrayal of Islam and Muslims in popular media is a significant factor in the rise of Islamophobia in recent years. They point out how the representation of Muslims in the media is often limited to the stereotypical image of "terrorist" and "extremist" that reinforces harmful prejudices, and it can also negatively affect the self-perception and self-esteem of Muslim youth. Research from media platform Hyphen and market research company Savanta ComRes found 69% of Muslim workers have suffered some form of Islamophobia while at work. This is a problem pervasive in Hollywood as well, with Academy Award winner Rami Malek, an Egyptian-American actor, having spoken about the limited and stereotypical roles that are often offered to Arab actors in Hollywood. In interviews, he has discussed how he has had to fight to be cast in complex, multidimensional roles that challenge the common stereotypes of Arab characters, stating, "I don't want to play the role of the evil Arab. I don't want to play that role. I want to see the humanization of different cultures and different backgrounds."
He joins Kumail Nanjiani, among a new wave of Hollywood actors finding acceptance and roles that cater to a non-white audience. Academy Award winner, Riz Ahmed also inspired The Riz Test, a tool developed to evaluate the representation of Muslim characters in Hollywood films and TV shows. The test was created by the British Muslim youth organization Riz Test, which aims to increase awareness of the negative stereotypes and lack of representation of Muslims in the media. The Riz Test, similar to the Bechdel Test evaluating women in film, consists of a set of questions that are used to assess the representation of Muslim characters in a film or TV show. The questions cover a variety of topics, including the portrayal of Muslim characters' religion, culture, and identity, as well as the representation of Muslim women and the portrayal of violence and terrorism.
The Riz Test is designed to raise awareness about the negative stereotypes and lack of representation of Muslims in the media and to encourage creators and producers to create more nuanced and accurate portrayals of Muslim characters. The test also serves as a way to educate the public about the importance of representation in media, and how it can help to break down stereotypes and change perceptions of marginalized communities. While not an exhaustive measure of representation, it's not used to pass or fail a movie or TV show but rather a sharp use of identifying Hollywood films and TV shows that depict Muslims in a poor light.
Although not all Bollywood films perpetuate anti-Muslim narratives, Bollywood is far behind Hollywood now in its depiction of balanced Muslims on screen. From directors Sharmeen Obaid-Chinoy and the duo Bilal Fallah and Adil El Arbi getting the limelight behind the scenes, to mainstream narratives with Ms. Marvel and the upcoming Polite Society seeing the light of day, healthy Muslim representation has finally become a part of Hollywood. Unfortunately and shockingly, even in 2023, with all the progress Hollywood has made and continues to, Bollywood films are rapidly heading in the other direction with little regard for the damage it's inflicting on Muslims in its own country.
c.collider.com