Clarion India
NEW DELHI — A French reality TV star and model Marine El Himer embraced Islam and expressed her great satisfaction after announcing her decision in Saudi Arabia on November 2, reports Gulf Today.
According to the report, Marine had converted to Islam several months ago, but chose not to disclose the news until she pronounced shahadat in a mosque in Saudi Arabia.
Marine shared the video related to the pronunciation of shahadat and photographs of herself wearing hijab in the vicinity of the Holy Kaabah in Makkah on Instagram.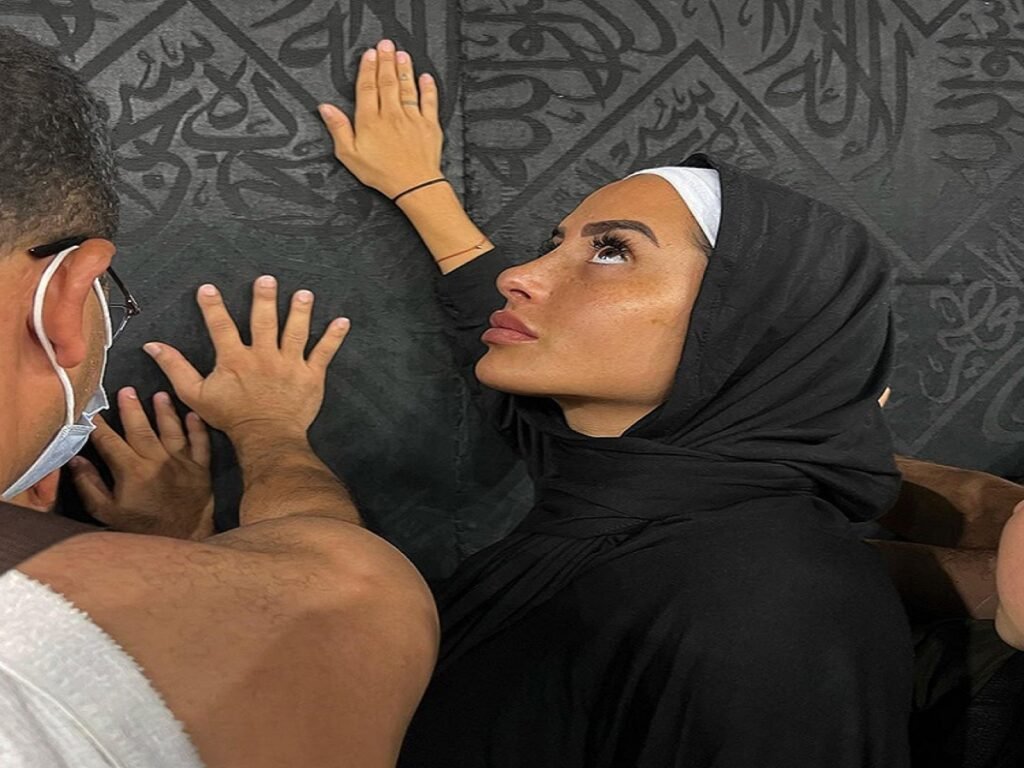 Marine, who has 1.5 million followers on Instagram, wrote, "There are roads you must take alone. No friends, no family, no partner.
Just you and Allah.
"Some of you know it but many still ask the question; and although I am quite reserved on this subject, that I never officially declared it: I converted to Islam a few months ago.
Those who follow my daily life know it (I may not teach you anything), but what is certain is the importance of sharing this part of me, as intimate and personal as it is, with those I consider today. today like a second family: YOU! ❤️
"It was a choice of soul, heart and reason, a choice that came to me as obvious and that I practice freely and proudly.
"Know this, and this is the bottom of my message: there is no shame in converting to another religion whatever it is. It is a fundamental right that everyone should be able to exercise freely.
"As many have noticed, this past year has been marked by change. Indeed, I have evolved enormously, reviewed my sense of priorities and rethought certain life choices, whether professional or personal.
"Thank you to everyone who appreciates it or at least respects it 🤲🏽🤍"
She also said in another post, "These moments mark the happiest day of my life. There are no words strong enough to express the intensity of happiness and emotions experienced at this very moment. A spiritual journey that I hope will continue to uplift and guide me Inshaallah."
Marine was born in July 1993 in Bordeaux, southern France and is of Moroccan-Egyptian descent.