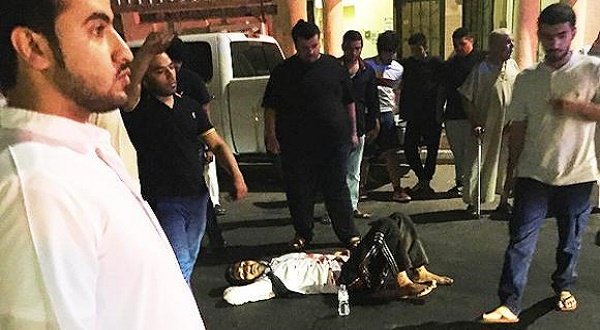 Mohammed Al-Sulami
JEDDAH —  Five people were killed and nine injured after a gunman, wearing explosives, opened fire on a Shiite meeting hall on Friday in the eastern city of Saihat in Saudi Arabia, witnesses and security sources said, reported Arab News.
Earlier, the Al Ekhbariya TV quoted sources as saying that "a person who opened fire on Husseiniya was killed, and the attacker was in his 20s." The channel said the motive remained unclear.
Meanwhile, a resident reached by telephone told Reuters that an attacker approached the meeting hall in a stolen taxi but was stopped at a checkpoint.
Police arrived and a gun battle broke out, which the resident said left the attacker dead.
Sources said that three terrorists were involved in the shooting, adding that the police had foiled their attempt to attack the Shiite site and exchanged fire with them killing a terrorist and arresting two.
In an unrelated incident, police said four gunmen fired at two citizens from inside their car in Al-Khafji in the Eastern Province on Friday. One of the citizens succumbed to his injuries in hospital. The second remains in hospital in stable condition.
Security authorities detained the suspects a few hours after the incident.
They will be transferred to the Bureau of Investigation and Prosecution, said the police statement.