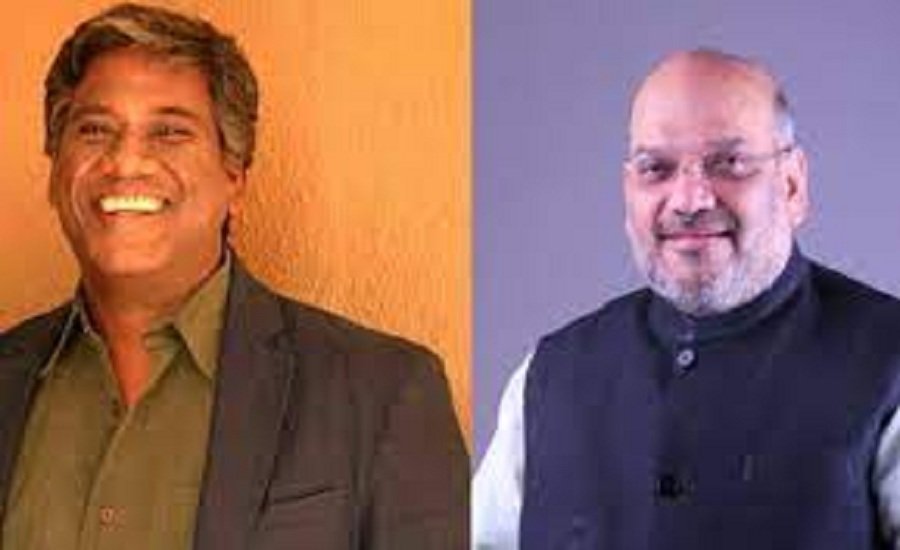 The case against the 46-year-old filmmaker was registered in June when he had shared a picture of Pooja Singhal seen whispering into Shah's ears. He had captioned the photo "Please tell me that Pooja Singhal was arrested by the Enforcement Directorate (ED) in a money laundering case"
Team Clarion
NEW DELHI – The Gujarat Police have arrested filmmaker Avinash Das from Mumbai over a social media post in which he shared a photograph of Home Minister Amit Shah with an arrested IAS officer.
Reports quoted the police as saying, "We have detained Das from Mumbai. Our team is bringing him to Ahmedabad for further legal action," Assistant Commissioner of Crime Branch DP Chudasama told the media.
The case against 46-year-old Das was registered in June when he had shared a picture of Pooja Singhal whispering into Shah's ears. He captioned the photo: "Please tell me that Pooja Singhal was arrested by the Enforcement Directorate (ED) in a money laundering case."
In the FIR against him, the Crime Branch contended that through the caption he wrote, Das tried to draw an inference that the photo was taken a few days before Singhal's arrest, whereas it was taken in the year 2017, long before her arrest. They alleged that this was done by him to malign Amit Shah.
Apart from the Amit Shah episode, he has also been accused of hurting national pride by posting a picture of a woman wrapped in the tricolour (the national flag) on social media.
Das has been booked on the charges of cheating and insulting the national flag under the Information Technology Act. section 469 (cheating) of the Indian Code and the Prevention of Insults to National Honour Act, 1971. (2), respectively.
Das' arrest sparked sharp reaction on social media with many prominent voices expressing concern over the police action.
Sharing the news of Das' arrest, Sidharath Vardarajan, The Wire editor, wrote, "Tarnishing the image of @AmitShah will get you arrested in Modi's India."
Prof Ashok Swain was blunt in his response when he said, "The photo (Amit Shah with the IAS officer) is not fake, but the democracy is!"
Some of the notable films by Das are 'Anarkali of Aarah' of 2017 in which Swara Bhaskar, Pankaj Tripathi, Sanjay Mishra were cast; 'Raat Baaki Hai', in the year 2021. He has also made the popular web series SHE on OTT.
Das had applied for anticipatory bail in a sessions court. The court rejected his plea saying he had done it (posted the picture) just before the arrest of the IAS officer with an intent to malign Shah's image. Apart from this, the Gujarat and Bombay high courts have also rejected his anticipatory bail plea.