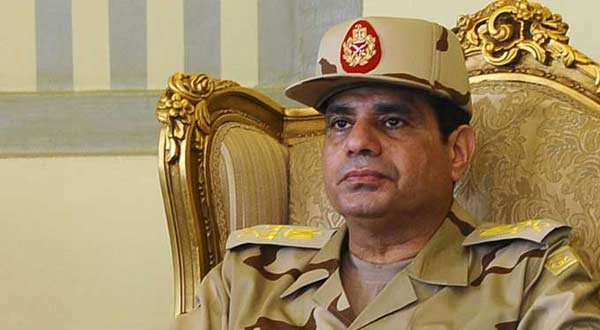 CAIRO, Feb 24 — The interim Egyptian prime minister has said his government has resigned, paving the way for army chief Abdel Fattah al-Sisi to declare his candidacy for president, reported Reuters.
"Today the cabinet took a decision to offer its resignation to the president of the republic," Hazem el-Beblawi said in a televised statement on Monday.
"For the past six to seven months, the government assumed its responsibilities and duties… the government did not spare any efforts to get Egypt out of a bad phase," Beblawi said in reference to security and economic issues.
He gave no clear reason for the decision.
Government spokesman Hany Saleh told AFP news agency that Monday's decision was taken because there was a "feeling that new blood is needed".
Egypt's interim president, Adly Mansour, asked Beblawi to run the government's affairs until a new prime minister was selected, the state-run al-Ahram news website said.
Beblawi was appointed after the army removed Mohamed Morsi from the presidency last July following mass protests against his rule.
Earlier, Al Ahram said in a report that the government had quit after a 15-minute cabinet meeting.
For Sisi to run for president, he would first need to leave his post of defense minister and first deputy prime minister in the outgoing cabinet.
"This was done as a step that was needed ahead of Sisi's announcement that he will run for president," an Egyptian official told Reuters.
"Perhaps he [Sisi] will stay in his position and new members of the cabinet will come in," Johnston said.
"The last time that they appointed this cabinet after the military coup, they really got onto the case pretty fast and within a few weeks they had a new one," she said. "So I would expect that we won't see these positions empty for very long."
Sisi unveiled a political roadmap meant to lead to elections after toppling Morsi, the country's first democratically elected president.
Morsi's removal triggered the bloodiest political crisis in Egypt's modern history, with security forces killing hundreds of his supporters and jailing thousands.
Hundreds of security personnel have also died in the turmoil.