With his sincerity, selfless leadership and genuine concern for the community, E Ahamed, former minister of state for foreign affairs and IUML leader had won the hearts and minds of Muslims from both India's south and north  
PROF SYED IQBAL HASNAIN | Caravan Daily
[dropcap]O[/dropcap]n Monday, February 6, all Members of Parliament from Kerala walked into Parliament waving huge posters of E Ahamed  and stating," We are all Ahamed Sahib". The opposition parties have been demanding a probe by Parliamentary committee into the sloppy manner in which the veteran parliamentarian and former minister of state for foreign affairs E Ahamed's death was handled by the Modi government.
Ahamed sahab was such a fine iconoclast, smashing conventional wisdom with the power of honesty. The President of Indian Union Muslim League challenged those policies which ghettoized Muslim community and all his life fought against extremist narrative of Islam. He will always be remembered as a tall leader of Indian Muslims.
I believe events in one's life are shaped by fate. My first meeting with Ahamed sahib in Delhi was purely by fate. On December 6, 1992, the historical Babri mosque was demolished in Ayodhya and one of the consequences was unleashing of huge communal riots targeting Muslims across India.
The worst killings took place in the cosmopolitan city of Mumbai. One of my Muslim journalist friends working with Times of India informed me that Muslim Members of Parliament across party lines are meeting at the house of IUML Member of Parliament Ismail Seth.
We drove together and were shocked to see that about 25 Members of Parliament sat with glum faces in the living room and listening to the news read by a person who was reading teleprinter messages coming from Mumbai. Each message conveyed depressing story of Muslim men and women being killed and their properties being destroyed.
We sat there for some time and watched the pathetic behavior of Muslim Members of Parliament. After a while I stood up and said that in view of the Babri Masjid demolition, all Muslim Members of Parliament should resign from Parliament as a sign of protest to convey a strong message of Indian Muslim community to the government of Narasimha Rao. "If you can't resign at least go out and protest on road," I pleaded. After uttering these words I along with my friend walked out from the room.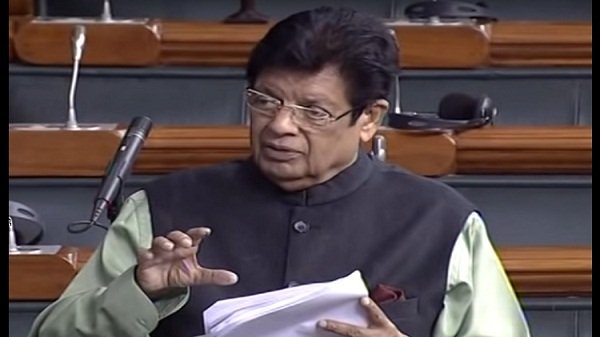 One gentleman followed us and shouted "Hang on gentleman" and introduced himself saying that "I am E. Ahamed, Member of Parliament from Kerala." We introduced ourselves and told him that soon we will be organizing a meeting of Muslim intelligentsia to discuss how few individuals claiming to be Muslim leaders have hijacked the Babri Mosque narrative and brought the majority community in confrontation with Muslims by their irresponsible behavior.
We informed him that on December 24 we will be organizing a one day meeting of Muslim Intelligentsia at JNU city center and planned to invite all Muslim Members of Parliament and Muslim intellectuals from universities of Aligarh, Jamia Millia Islamia, JNU, Delhi University, Jamia Hamdard and from across India. Our agenda would be to convey to the majority community that we are a peaceful and loyal community and interested in resolving all issues like the title of Babri Mosque through judicial process and not by agitation.
Delhi's English and Hindi media built up our proposed "Muslim Intelligentsia" meeting of December 24, 1992 by publishing news items. I was the main organizer of the event along with my friends from JNU, Delhi University and a few Muslim journalists. The event was a great success as was attended by majority of Muslim Members of Parliament, personalities from Mumbai like Javed Akhtar, Shabana Azmi, Kaifi Azmi, Javed Anand and many celebrities from Delhi like Professor Khusro attended the event. We allowed everybody to speak and the consensus was that the Muslim intelligentsia should not watch from sidelines but take proactive interest in the affairs.
Hereafter, the Muslim intelligentsia should make efforts to educate the community on the importance of education so the community becomes a useful part of the mainstream Indian society and plays a constructive role. Subsequently, we floated an NGO named "Muslim Intelligentsia Forum" under my leadership to hold meetings in small towns and cities.
The aim of Muslim intelligentsia Forum was to educate Muslim masses to invest in educational institution and prepare community as a partner in the development of India which at that time was at threshold of market economy as Finance Minister Manmohan Singh in 1991 budget had unleashed the Indian economy from the license raj.
Ahamed sahib encouraged us and willingly participated in the Forum meetings at Agra, Aligarh, Meerut, Moradabad and many other towns of UP.
He articulated the development of Kerala Muslims in the field of education and commerce. Soon, Ahamed sahib developed a special bond with north Indian Muslims and became immensely popular. Perhaps, he was the first Mappila leader from Kerala who had won the hearts of Urdu speaking Muslim community of north India.
My personal relationship with him over the years became stronger. We often discussed Muslim issues, especially pertaining to north Indian Muslims.
One fine morning in October 2002 he called me and said: "Please give me your resume as I would like to suggest your name for the vice-chancellor of Calicut University". I was totally surprised by his offer as during that year I was deeply involved in International Training program of glaciologists from South Asian countries in Lahul valley, Himachal Pradesh.
This program was supported by UNESCO and Government of India. I was also involved in many major international and national research projects on Himalayan glaciers and joining as vice-chancellor in Calicut would have taken me far off my research activities at JNU.
Many students were working for their doctorate under my supervision. After discussing with my wife I took a decision to accept the offer from the Governor of Kerala as the chancellor was the appointing authority of vice-chancellors in state universities. Ahamed sahib reposed great faith in my abilities and took a calculated risk of appointing a north Indian Muslim from heartland of Uttar Pradesh as the first non-Malayalee vice-chancellor of Calicut University.
It was indeed a great challenge for me to work as Vice-Chancellor in an entirely alien cultural setting of Kerala. The matrix of state affiliating university is new to me as I was working in JNU which has a very liberal academic atmosphere.
At the time of independence, Malappuram and Calicut region called Malabar was the part of Madras Presidency and not part of Travancore state. In the 1952 general elections five IUML members were elected from Malabar region in the Madras legislative Assembly. At that time Bafaqi Thangal from Tellicherry was the President of Malabar unit of IUML. Kerala state was formed on November 1 1956 and Malabar region became the part of new Kerala state.
In late fifties and early sixties a charismatic Mappila leader known as C.H. Mohammad Koya was gaining popularity in the rank and file of backward Muslim community of Malabar region. He was a great visionary and a smart politician. He made development and education his main agenda of public discourse.
Ahamed sahib always acknowledged that he joined IUML youth wing as a young lawyer by taking inspiration from Koya sahib. Ahamed sahib always considered Mohammad Koya as his mentor and political guru. Mohammed Koya occupied the central stage in the IUML politics of Kerala state till his death. He joined the Left Government of EMS Nambudiripad as education Minister and later occupied the position of Kerala's Chief Minister for a short time.
E Ahamed sahib gave me some instructions before I came to join as vice-Chancellor to Calicut. He instructed me that on visit to the house of Janab Panakkad Muhammadali Shihab Thangal, IUML state President to take his blessings and second to take care of all Malabar communities. He was always concerned about the difficulties of others and devoted his entire life for the welfare of his people.
Koya sahib gave Malappuram the Calicut University campus and E. Ahamed gave it International Airport and Regional Passport Office. He was honest to the core and led a simple life. He never built a house in Calicut and always stayed in the Malabar Palace Hotel in Calicut. IUML leaders from Kerala like Mohammed Koya. Pankakkad Muhammadali Shihab Thangal and E. Ahamed will always be remembered as secular nationalist leaders who have led the Malabar Muslim community to great progress, making it one of the most progressive communities in the country.