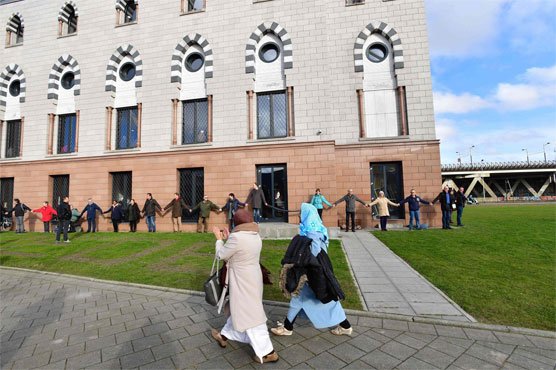 AMSTERDAM (AFP): Hundreds of Dutch citizens met at an Amsterdam mosque on Sunday to show solidarity with the country's Muslim population, as an anti-Islam MP again vowed to shut mosques and ban the Quran should he win upcoming elections.
Some 200 people representing a broad coalition against racism in The Netherlands gathered at the central Al-Kabir mosque, saying they were deeply worried about the rise of discrimination against Muslims in the European country.
"It's very important that we make our voice heard. We as a Muslim community pose no danger whatsoever to society," said Najem Ouladali, one of the organisers of the meeting which also included members of Amsterdam's gay and lesbian community.
"In fact, we are victims too of Islamic extremism," added another speaker, Abdou Menebhi, who chairs a Moroccan organisation in The Netherlands.