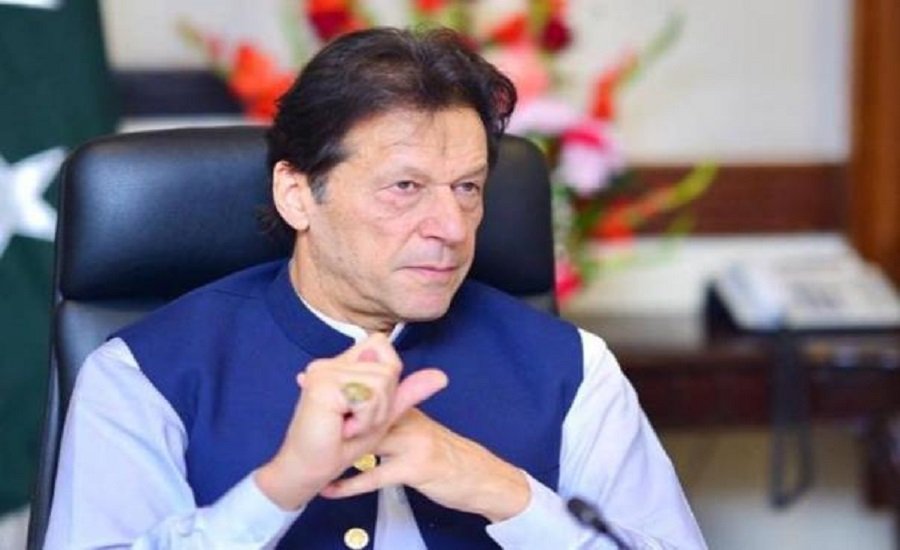 'Everything is fine' with Saudi Arabia, claims army spokesman after reported snub to Gen Bajwa in Riyadh
Clarion India
NEW DELHI – Pakistan Prime Minister Imran Khan has categorically declared that his country could not recognise Israel as long as it denies freedom to Palestine, reports Dawn newspaper of Karachi. He also tagged the Palestine issue with Kashmir.
In a late-night interview with Dunya TV on Tuesday, Khan said: "Our stand about Israel is very clear. It is the same that the founder of nation, Quaid-I-Azam had," he said, referring to Mohammad Ali Jinnah who had time and again advocated unwavering support for Palestinians. "We cannot recognise Israel until Palestinians get their right, which should be in line with the two-state solution," he went on to say.
"If we recognise Israel, then we should give up Kashmir as well. Both issues have a similar background," he noted.
He was speaking against the background of the recently concluded accord between the United Arab Emirates and Israel which has strongly been rejected by all the factions in the occupied Palestinian territories. Iran and Turkey have also criticised the UAE, which is only the third Arab country after Egypt and Jordan to establish diplomatic relations with Israel.
Pakistan chose not to react to the deal. Commenting on the UAE's decision, he said every state has its own foreign policy.
The Pakistani Prime Minister rejected the impression that relations between his country and Saudi Arabia have soured over the Kashmir issue. "Saudi Arabia is our key ally. It has always helped us in trying times. There is no issue in relations with Saudi Arabia," he said.
Commenting on Riyadh's reported lukewarm reaction to the situation in Jammu and Kashmir, he said: "Saudi Arabia has its own foreign policy, and we have ours. They have to follow their foreign policy. We should not think that it should do what we wish."
Imran Khan's comment came a day after Pakistan's army chief Gen. Qamar Javed Bajwa travelled to Saudi Arabia for day-long official meetings amid reports of rare strains between historically close allies. The head of Pakistan's Inter-Services Intelligence (ISI), General Faiz Hameed, also accompanied him.
Bajwa met Saudi Arabia's Gen. Fayyad bin Hamid Al-Ruwaili, chairman of the General Staff of the Armed Forces, and other top commanders. But no meeting with Crown Prince Mohammad Bin Salman, the de facto ruler of Saudi Arabia, took place. In the diplomatic circles in India, it has been viewed as a rare snub to Pakistan whose foreign minister Shah Mehmood Qureshi made strong public statement warning Saudi Arabia for failing to facilitate a meeting of the Organisation of Islamic Cooperation (OIC) over Kashmir.
"There is no need to read too much into it. Thank God, everything is fine," Major-General Babar Iftikhar, army spokesman, told reporters in the run-up to Bajwa's visit to Riyadh.
 Iftikhar noted that Pakistan and its people "are proud of their relations" with Saudi Arabia, and that there was no need to raise any question about them.
"These relations are historic, very important, excellent and will remain excellent. There should be no doubt of this. Nobody can doubt the centrality of the Kingdom of Saudi Arabia to the Islamic world," Iftikhar stressed.