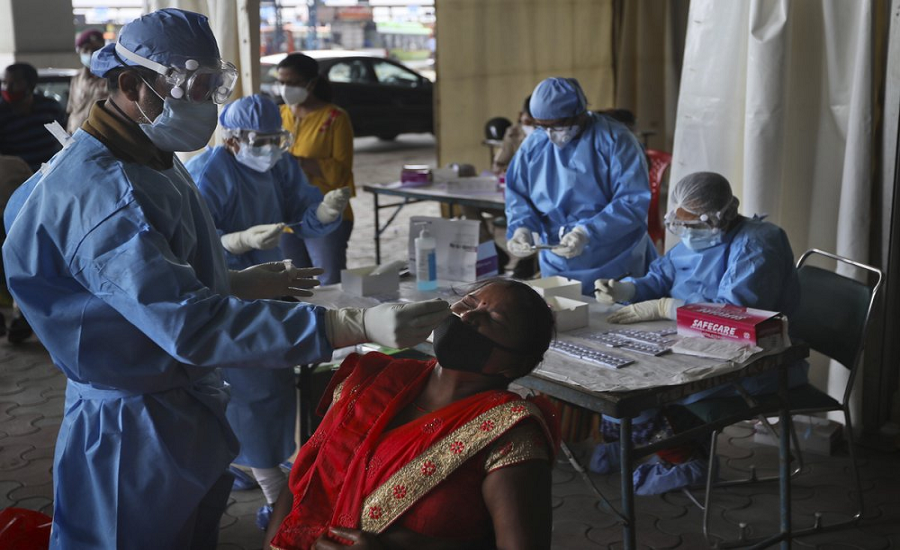 While new cases continue to rise daily and hospitals are packed with patients seeking treatment, a large number of people are venturing out on work, braving the crisis
Ashok Kumar | Clarion India
MUMBAI – The Covid-19 situation is worsening in Nagpur and other parts of Vidarbha in Maharashtra, with more than 3,000 new cases being reported daily and with deaths also climbing rapidly almost reaching the 2,000-mark. Total Covid cases are adding up to 75,000 now.
The vast backward region of Maharashtra has been crippled by the Covid crisis and the state machinery is also finding it difficult to manage the situation. "Things are worsening daily," Masood Ahmed, president, Nagpur unit, Jamiat Ulema-e-Hind, told Clarion India on Sunday. "In the earlier phase of Covid, most people in Nagpur would remain at home, but now they are coming out in large numbers." Most of the people are of course heading out to their work places and to ensure that they earn some money.
Both government and private hospitals are packed with patients and newcomers are not being taken in, adds Ahmed. Jamiat Ulema-e-Hind has been working along with the Muslim Foundation and Safa Baitul Mai in transferring about 35 to 40 bodies daily from hospitals to burial or cremation sites in Nagpur.
"We keep getting calls about bodies piling up in hospitals and we arrange to transfer them for burial or cremation. In most cases, the family members also join in for the last rites." Ahmed, who heads the century-old body of Muslim clerics, says that the police in Nagpur have been alert to prevent any untoward incidents.
Nagpur, the most developed district in Vidarbha, saw 45 deaths on Saturday topping the list in Vidarbha. It also reported more than 1,750 new cases. Yavatmal, one of the least developed districts, saw seven deaths taking the toll above 100.
Maharashtra has been the worst-hit state in India with the maximum number of deaths caused by Covid-19. Over 26,000 people have died in the state and there are more than 8.5 lakh total positive cases. Total recoveries added up to more than 6.25 lakh cases.
According to government sources, the state has seen a surge in Covid cases in August because of the spurt in the number of tests being done. While in August about 50,000 samples were being tested daily, in September the numbers have almost doubled to one lakh. Consequently, the number of new cases being detected has doubled to nearly 20,000.