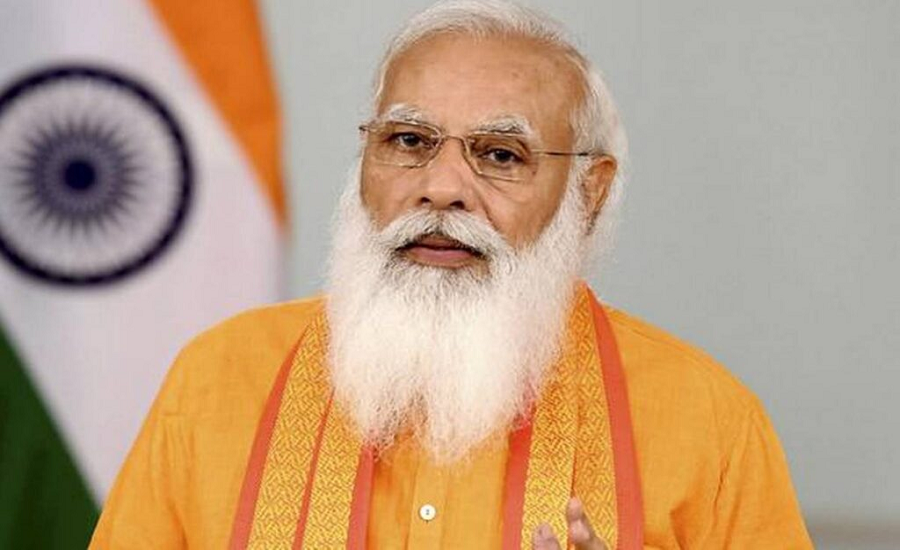 Prime Minister Narendra Modi declaring August 14 as "Partition Horrors Remembrance Day" is another stride across the road to perdition for History, Memory, and Muslims in contemporary India
Shaan Kashyap
IN THE lyrical world of Bob Dylan, 'Take care of all your memories. For you cannot relive them.' But what if the whole point of taking care of memories was not only to relive them, but to perform them, recast, reshape, and revivify them to vivisect the consonance of the present? The idea of recasting August 14 which is the Independence Day of Pakistan as "Partition Horrors Remembrance Day" seems to be done to make an idea a political pariah. What is this idea? Pakistan, in the Indian political battlefield, is not only a sovereign nation-state; it is a belligerent metaphor. 'Go to Pakistan!' echoes in India for everyone who runs a risk of disagreeing with the dominant political standpoint in contemporary politics. Pakistan is a dustbin and toilet of politics in which the resisting voices must be dumped as trash and excreta.
There is another Pakistan. They are Muslim neighbourhoods. "Ghettos". "Concentrations". In the 2021 Assembly election-run in West Bengal, Bharatiya Janata Party (BJP) leader Suvendu Adhikari raised an alarm saying, 'Bengal will become mini-Pakistan if Mamata Banerjee voted to power'. While in 2016 assembly elections in the same state, All India Trinamool Congress (AITC) MLA Bobby Firhad Hakim told a 'Dawn' reporter, 'Please come along and let us take you to mini-Pakistan in Kolkata', while canvassing in Kolkata's Garden Reach area, a Muslim-majority constituency. Why does Muslim neighbourhoods are still named Pakistan, differing in sizes and synonyms?
In these two divergent contexts, Partition plays itself both as 'History' and 'Memory', and the tension and contradictions between the two cannot be ruled out. Why does partition must be remembered on August 14 alone, and not on June 3, or July 18? After all, it was on June 3, 1947, also known as the Mountbatten Plan, when the principle of partition of British India was accepted by the British Government. It was again on July 18, 1947 that India Independence Act, 1947 received Royal Assent, and thus, India and Pakistan came into being. PM Modi hasn't raised the issue of the constitutionality of partition. Rather he seems to be emphasising on the "remembrance" part which means violence, riots, hatred, and displacement of the people who are usually reduced to their religious identities in this catastrophe.
The problem of remembrance part in the said intent of the leader has been explicitly stated as, 'May the Partition Horrors Remembrance Day keep reminding us of the need to remove the poison of social divisions, disharmony and further strengthen the spirit of oneness, social harmony and human empowerment'. And how exactly would that happen when one of the parties involved in the making of these "horrors", i.e. Muslims, have been persistently designated and denigrated on the basis of consequences of partition, i.e. Pakistan, in independent India?
The leader must be reminded that many in his own cabinet have unfailingly reiterated the 'Go to Pakistan!' call for Muslims. Remembrance follows after concord and assuage. For instance, Memorial to the Murdered Jews of Europe in Berlin started construction work in 2003, after a long public debate in Germany, which could be traced back to the late 1980s, with the debates between journalist Lea Rosh and historian Eberhand Jackel. The designer of the memorial, Peter Eisenman said, 'In our monument there is no goal, no end, no way in or out. The time of the experience of the individual does not grant further understanding, because understanding is not possible. The time of the monument, its duration from its upper to its lower end, is separate from the time of its experience'. However, when the leadership in India forays into remembrance, there are well-designed way in or out. There are goals, and ends. What else explains the sudden desire to commemorate partition where the victims are perpetrators and perpetrators are victims simultaneously? How does August 14 would alone act as an ointment on the bruises and trauma of millions of people who witnessed partition of British India as a culmination of a long process of disordered communal public life since the late-nineteenth century? The dilution of individual experiences in the national rhetoric of memorisation without a long public debate and consensus is dangerous, irresponsible, and ill-timed.
However, the leadership doesn't necessarily seem to be careful and considerate on the reasoned sensitivity of the issue at hand. By accentuating August 14, they have accentuated the metaphor of Pakistan. They have been fixing the culpability in their narrative for long. When the lone Muslim face of BJP, Mukhtar Abbas Naqvi, way back in 2015 said, 'Beef eaters can go to Pakistan', he made a point which can be added here to the clarity of the argument. Holocaust memorials came across the world when the post-war trials and denazification was considerably achieved. The legacy of Nuremberg Trial is still reflected in stringent laws against anti-Semitism with the Organization for Security and Cooperation in Europe (OSCE) defining hate crimes or "bias crimes" as those "motivated by intolerance towards certain groups in society." With the perceived rise in anti-Semitism, laws are being tightened across the Western world today. Are we catching up in India with a sudden rise in hate crimes and mob-lynching of Muslims after 2014? While the criminality of hate speeches as reflected in few sections of IPC, The Representation of People Act, Information Technology Act, and Unlawful Activities (Prevention) Act, 1967, have not proved itself very effective in the last few years, the Government of India hasn't contemplated on a possibility of a legislation on criminalising hate crimes which a broader category than hate speech.
Perhaps, PM Modi (mis)understands that partition never ceased to exist at 1947. It continued in the everyday of Indian sub-continent with landmarks such as 1971 (Bangladesh liberation war) and 1992 (Babri Masjid demolition). On a different route of political history, 1984 (Anti-Sikh riots), and 2002 (Gujarat riots) could also be added to the scene. PM Modi makes it a point to commemorate the centenary of Chauri Chaura (1922) with a virtual presence at Gorakhpur, but might not know about Shahabad riots (1917). While sovereign nation-state Pakistan lives on its own, the "mini-Pakistans" in India have been reworked by the political dispensation whenever it so desires. August 14 as a remembrance of horrors seem no different. With UP Assembly elections around the corner, Uttar Pradesh Population (Control, Stabilisation and Welfare) Bill, 2021, was timely for the state government. Now, August 14 twisting the Independence Day of Pakistan as the "Partition Horrors Remembrance Day" seems more about the four crore Muslims in UP who make one-fifth of the most populous state of India. With August 14, it only seems, they will be given other new "Pakistani" names in the upcoming months, and memories of "horrors" would find them culpable again as has been done in the past on many occasions.
_____________
Shaan Kashyap is a researcher of Modern India at Jawaharlal Nehru University, Delhi. The views expressed here author's personal.