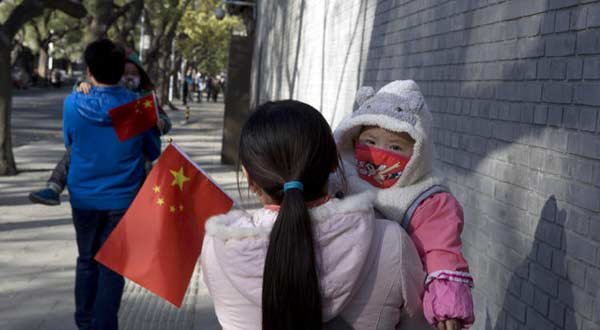 BEIGING, Dec 28 – China's top legislature Saturday made a resolution to allow couples to have two children if either parent is an only child.
The Standing Committee of the National People's Congress (NPC) passed a resolution on adjusting and improving the family planning policy through a vote at its bi-monthly session which closed here Saturday, reported Xinhua.
The resolution, equal to a legal document in China, entrusts provincial congresses and their standing committees to make the call about implementing the new policy.
"They should amend local family planning regulations, or issue a special act, in time, based on evaluation of local demographic situation and in line with the law on population and family planning as well as this resolution," the document said.
The Communist Party of China (CPC) decided to ease the only-child policy at the landmark third plenary session of the 18th CPC Central Committee.
Since family planning is written as an essential state strategy in the Constitution, it will require a resolution from the top legislature to adjust it. —IANS