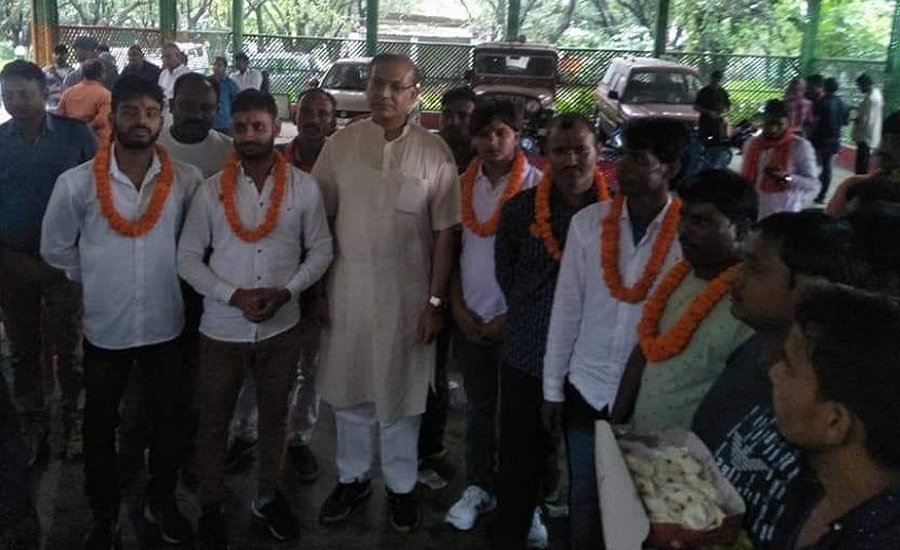 NEW DELHI (IANS): Senior Congress leader Kapil Sibal on Sunday slammed the BJP government saying that people have termed it as the "lynch-pujari".
Sibal's remarks come a day after Prime Minister Narendra Modi said the Congress party was being called "bail gadi" because many of its senior leaders were out on bail.
"Eight accused convicted for lynching are garlanded by Jayant Sinha when granted bail. You got it wrong Modiji. They say your government has become: Lynch-Pujari," Sibal tweeted.
Sibal was referring to the incident where Union Minister Jayant Sinha allegedly honoured the eights convicts accused in the Ramgarh lynching case in Jharkhand after they were released on bail on Thursday.
According to reports, the life sentences of the convicts were suspended by the High Court and after getting bail they headed to Sinha's residence, led by a local Bharatiya Janata Party leader.
Sinha defended his actions, saying that he had full faith in the country's judicial system and the rule of law.
He said while he unequivocally condemned all acts of violence and rejected any type of vigilantism, he had misgivings about the fast-track court judgment of sentencing the accused to life imprisonment.
Condemning Sinha's action, the Congress had slammed the BJP and accused it of fanning communal tension.
—
Inputs from Caravan Daily:
Former Union Minister and father of Jayant Sinha, Yashwant Sinha also slammed his minister-son for garlanding the Ramgarh lynching accused.
In a tweet on Saturday evening, Sinha senior, who quit BJP recently and has since been staunch critic of the Narendra Modi government, criticized his son this way: "Earlier I was the Nalayak Baap of a Layak Beta. Now the roles are reversed. That is twitter."
He further said that he does not approve of his son's action but added that his disapproval is going to earn him abuses.
"I do not approve of my son's action. But I know even this will lead to further abuse. You can never win," Sinha said and within minutes he was getting trolled on the social media.