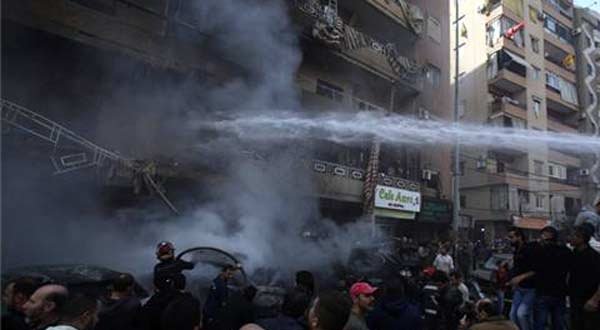 BEIRUT, Jan 21 — An explosion has rocked a busy suburb in southern Beirut that is known to be a Hezbollah stronghold, killing at least four people and injured dozens more, Aljazeera reported.
It is the second time in just two weeks that Shia-dominated Haret Hreik has been hit by a bomb blast.
Al Jazeera's Nisreen el Shamyleh, reporting from the scene, said the explosion was believed to have been caused by a suicide bomber who detonated a device from inside a car.
The explosion, which was just metres from last Thursday's blast site, ignited a library and was close to other government and residential buildings.
"This is a very targeted area of Beirut, it has been struck four times since the summer" our correspondent said.
"It is a very busy area and very residential and the people who live here are supporters of Hezbollah."
Shia armed group Hezbollah's involvement in the Syria conflict has resulted in violence spilling over the border into Lebanon's capital city.
Retired army general Hisham Jaber said the explosion had been expected given escalating tensions.
"We have to expect more and more operations against the public. Why are the public a target? Because they want to put direct pressure on Hezbollah to withdraw from Lebanon."
Al Jazeera's Zeina Khodr, reporting from Montreux where Syria peace talks are due to begin soon, said Syria has been a divisive issue in Lebanon for some time.
"When you speak to people they say that they expect these attacks, and many continue to support the Hezbollah stance. This conflict is no longer confined to the borders of Syria and it is becoming more difficult to control.
"There is an urgency in Beirut, it is a city on the brink and it is becoming increasingly sectarian."