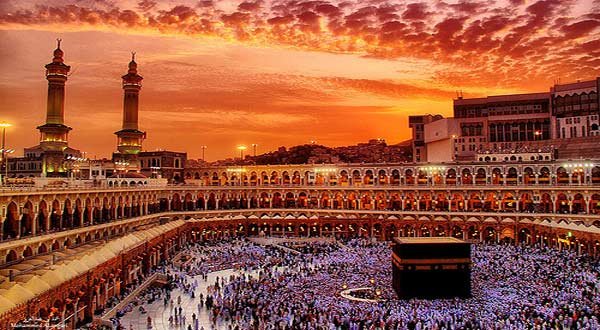 by IBRAHIM NAFFEE
JEDDAH – Muslims should expect scorching temperatures of over 50 degrees Celsius and more than 15 hours a day of fasting in Ramadan this year. However, the hours will decrease slightly to 14 hours and 40 minutes toward the end of the holy month.
Makkah, Madinah, Yanbu, Riyadh and Dammam, are expected to record the highest mercury levels.
Hussain Al-Qahtani, spokesperson of the Presidency of Meteorology and Environment, told Arab News on Monday that the temperature during Ramadan would likely remain high due to the low pressure in the Arabian Peninsula and hot weather conditions across the Middle East.
Al-Qahtani said temperatures would be between 45 and 50 degrees Celsius in the Makkah region, 42 to 47 in Madinah, 44 to 47 in Riyadh and the Central Province, more than 50 in the Eastern Province, 39 to 45 in the Northern Border Province and 42 to 46 in the Southern Province.
He said Makkah recorded 49.8 degrees Celsius on July 1, 1989, Madinah 49 on July 20, 2005, Riyadh 48 on July 25, 1987, and Dammam 50 degrees on July 28, 2007.
Ramadan is the ninth month of the Islamic calendar, which is based on the lunar cycle. The holy month occurs around 11 days earlier every year in the Gregorian calendar.
The cycle for each season takes nine years. Ramadan will occur in spring again in 2017. — Arab News