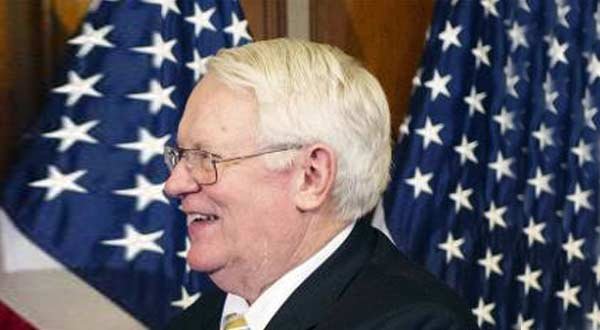 WASHINGTON –  As many as 38 incidents targeting the Christian community in India were reported in the last two months of 2014, a Republican lawmaker has claimed, alleging that there is rise in attack against the minorities."I rise today to bring attention to the state of religious freedom and pluralism in India. In a very troubling pattern, India's historic pluralism is being replaced with intolerance, division, and majoritarianism," Congressman Joe Pitts said in his remarks on the floor of the US House of Representatives this week.
"Reports from NGOs have documented a rise in attacks by Hindu nationalists against minority Christian populations in the first 100 days of the new government. Continuing reports show a pattern of targeting religious minorities, including India's notably moderate Muslim population," he said.
Citing data from the Evangelical Fellowship of India, Pitts alleged that more than 38 incidents targeting the Christian community were recorded in India in November- December 2014, with 31 incidents taking place in December alone.
"The burning of churches, brutal beatings, intimidation, and arrests of pastors have created a tenuous climate in Indian society," he said, adding that as the government embarks on economic reforms, it should not ignore the plight of minorities.
Noting that Prime Minister Narendra Modi must speak out and act on this violence, Pitts said the Obama administration must forcibly speak out on behalf of oppressed populations.
"Human rights should be elevated in the strategic dialogue between our two countries," he added. — PTI