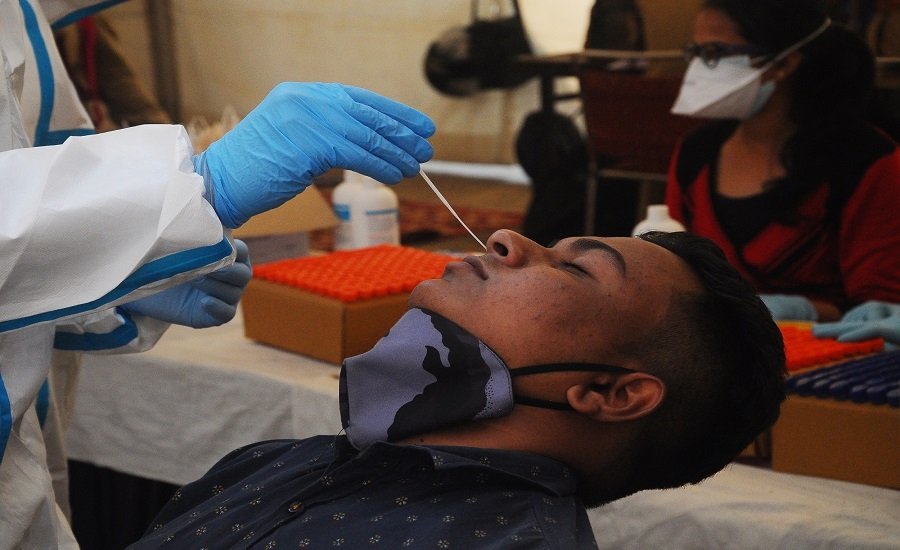 Wealthy Indians hire private jets to go abroad, while special facilities are created for judges
Team Clarion
NEW DELHI – The rich and the powerful are either fleeing India or taking measures to save themselves from the fatal pandemic, leaving the suffering masses to their fate. While a special Covid healthcare facility has been created in a five-star hotel exclusively for the Delhi High Court judges (the order was withdrawn later)and their families, media reports suggest that ultra rich are spending huge amount of money to flee the country.
During the last few days wealthy Indians have paid thousands for last-minute flights and private jets as travel restrictions come into place. Their preferred destination is said to be the United Arab Emirates, the nearest safe haven for the desperate ultra rich.
A spokesman for charter company Air Charter Service India has been quoted in the media as saying that the amount of interest in private jets has been "absolutely crazy". "We have 12 flights going to Dubai tomorrow and each flight is completely full," the spokesman said on April 23, according to The Economic Times. Another private jet provider, Enthral Aviation, said it has been overwhelmed by hundreds of inquiries over the last few days.
"We have requested more aircraft from abroad to meet the demand … It costs $38,000 to hire a 13-seater jet from Mumbai to Dubai and $31,000 to hire a six- seater aircraft," an Enthral Aviation spokesperson said.
"People are making groups and arranging to share our jets just to get a seat… We've had some queries for Thailand but mostly the demand is for Dubai," they added.
According to the Sunday Times, at least eight private jets were flown to Britain from India in the last 24 hours as the UK implemented its own travel ban on the country. It is reported that the jets may have cost more than $138,000 (£100,000) to charter for the nine-hour flight.
Meanwhile, in New Delhi, sub-divisional magistrate (Chanakyapuri), Geeta Grover, issued an order on April 25 taking over 100 rooms in the Ashoka Hotel at Chanakyapuri and placing them under the control of Primus Hospital for creating a Covid Health Care facility.
She said "a request has been received from Delhi High Court for setting up of Covid Health Care facility for the Justices and other judicial officers of the high court and their families".
The SDM said she would therefore "require the 100 rooms of Delhi's Ashoka Hotel for setting up of Covid health facility for the use of Hon'ble Justices and other judicial officers of Delhi High Court and their families and place at the disposal of Primus Hospital Chanakyapuri, New Delhi with immediate effect".
She also directed that "non-compliance of this order shall attract penal action as per Disaster Management Act, 2005 read in conjunction with Epidemic Disease Act, 1897 and penal provisions of 188 of IPC.
The order has been criticised and, according to The Wire, lawyers are divided on the issue. While a senior advocate has defended the move saying the high court works at the frontline, and at least six of its judges have taken ill and two judicial officers have died, and so it has a right to seek such cover, another lawyer claimed that this was discriminatory since everyone has the right to equal treatment and facilities in such times.
The issue has also been flagged on social media with several people questioning the need for "5 star health infra for judges" when there were "no beds/oxygen for common citizens".
Speaking to The Wire, senior advocate and social activist Ashok Agarwal said, "When there is discrimination like this, it is a blot on the Constitution." He insisted that "in these times, discrimination of any kind – be it of cremation ground, of hospital or of any facility, is absolutely unethical and unacceptable. You have to treat everyone in the same way."