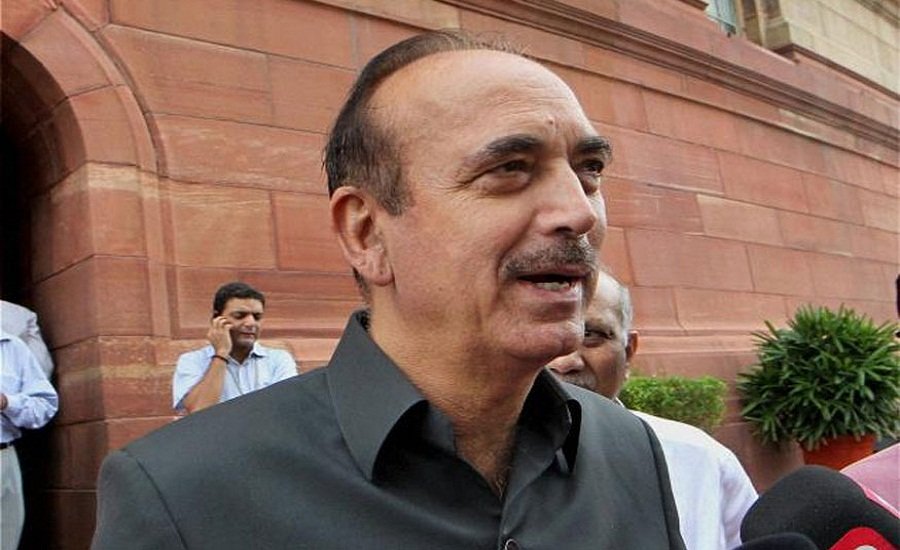 BJP's language of "all out operations" in J&K indicated that a "massacre" was being planned, Ghulam Nabi Azad said.
Web Report
NEW DELHI — On Wdnesday Congress' senior leader and former J&K chief minister Ghulam Nabi Azad courted controversy when he said Army operations in the state killed more civilians than terrorists, eliciting a strong response from BJP, which accused Congress of trying to demoralise the armed forces, reports The Times of India.
In a TV interview, Ghulam Nabi Azad also said BJP's language of "all out operations" in J&K indicated that a "massacre" was being planned, says the report.
"They (forces) take action against four terrorists and kill 20 civilians. Their action is more against civilians than terrorists. For instance, they killed 13 civilians in Pulwama and just one terrorist," Azad said in the interview.
Azad also attacked the Modi government for not holding talks with separatist leaders and Pakistan. "They did not say that they want to resolve the issue through talks. Even America and North Korea solved their difference through dialogue," he said.
"The major reason behind the condition of Kashmir is that from the day PM Modi came to power, he has always talked about action. It seems he always wants to use the gun," he said, attacking Prime Minister Narendra Modi.
Since BJP pulled out of its alliance with PDP, bringing down the coalition government in the state, there is increased talk that under governor's rule, stress would be on security operations.
The BJP said the comments made by the Congress leader were unfair to Army personnel who put their lives on the line to protect civilians. The party also demanded action against Ghulam Nabi Azad by Congress leadership for his army reamarks.
The BJP said it was shocked that such a statement should come from a person who has been the Chief Minister of Jammu and Kashmir and has witnessed the "brutal face of the terrorism in the state from Pakistan side".