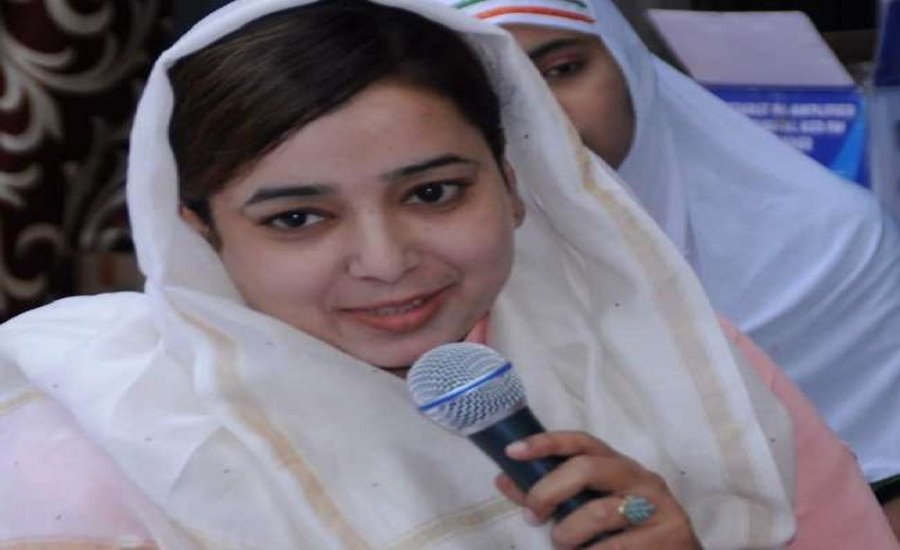 The release became possible after full two years as a Delhi court granted her bail on March 14 in a conspiracy case relating to Delhi riots
Team Clarion
NEW DELHI —  Ishrat Jahan, an anti-CAA activist and former Congress councilor, was released from Mandoli Jail on Wednesday evening after two years of incarceration. The release became possible after a Delhi court granted her bail on March 14 in a conspiracy case relating to Delhi riots.
Ishrat Jahan was arrested by the Delhi Police under the Unlawful Activities Prevention Act (UAPA) in February 2020.
A warm welcome from friends and family was awaiting Ishrat as she walked out of the jail premises at around 8 pm. She acknowledged their cheers for her with a broad smile on her face before heading to her home in her car.
Ishrat Jahan has become the sixth person to be released in the case. The other five are Faizan Khan, Safoora Zargar, Natasha Narwal, Devangana Kalita and Asif Iqbal Tanha.
Jahan was arrested when communal riots were on peak in parts of the National Capital in the wake of anti-CAA protests. The court, on Monday, granted her bail after she was able to convince the judge that she was not linked to the events and places where violence had taken place. She got the relief even as the courts have limited powers to grant bail in cases under the UAPA.
In June 2020, Ishrat Jahan got an interim bail for 10 days for marriage.
A lawyer by profession, Jahan was elected a councillor in 2012 on a ticket from the Congress party.