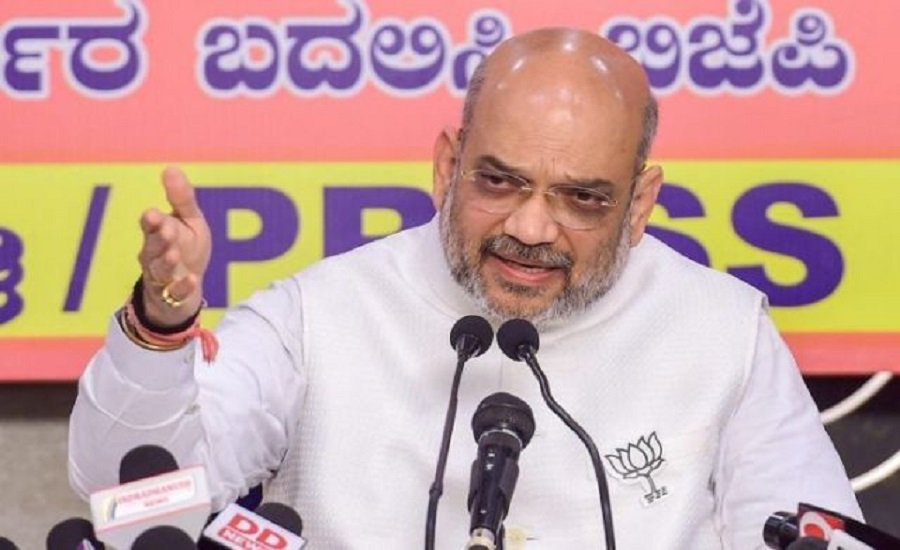 The nation is ready to give Amit Shah and his party a befitting reply for their atrocities and anti-people policies and Bengal will be no exception in this matter, said state Congress president.
KOLKATA (IANS) — Days after BJP President Amit Shah vowed to uproot the Trinamool Congress regime from West Bengal and claimed his party would win a majority of the state's Lok Sabha seats in the 2019 general elections, political analysts raised doubts about the visit having a massive impact on the state's politics.
Political Science teacher Udayan Bandopadhyay felt Shah's claims of winning more than 22 of the 42 Lok Sabha seats from Bengal did not hold much water as the BJP was now in a position to do well in a maximum of eight constituencies, notwithstanding its significant showing in the recent state rural body polls.
"I don't think Shah's visit or his claims bears a lot of significance because BJP is still not in a position to take its Lok Sabha tally to double figures here. They can do well in maximum eight seats and come out victorious in close to four or five seats like Purulia, Malda North, Raiganj, Alipurduar and Kolkata North unless something drastic happens," Bandopadhyay, an associate professor in Bangabasi College, told IANS.
He said if the Left and Congress form an alliance in 2019, they would still manage to get a significant vote share in pockets of Bengal, ultimately enabling the Trinamool to emerge victorious in the bulk of the constituencies.
Claiming that the BJP chief's speech in Purulia on Thursday lacked public connect, another political analyst, Biswanath Chakraborty, said the saffron outfit's wrong political strategy in Bengal is consolidating Trinamool's minority vote bank.
"Shah hailed Lord Ram at the end of his Purulia speech. I think such practises by BJP will only distance them from the Muslims in Bengal and if a party loses out on the entire Muslim vote bank, they've no prospect here," Chakraborty, a professor of Rabindra Bharati University, told IANS. As per the 2011 census, Muslims form 27.1 per cent of the state's population.
He said the BJP can put up a fight in merely six Lok Sabha constituencies including Alipurduar, Purulia, Bongaon and Krishnanagar, but not to the extent where they can win the seats.
"The political line taken by BJP in Uttar Pradesh and Bihar has worked well for them there, but the same strategy won't pay dividends in Bengal," pointed out.
West Bengal's ruling Trinamool Congress attacked Shah terming him a "rioteer" and said the people would give him a "befitting reply" for trying to foment lawlessness in the state.
"He is an empty vessel that sounds much. All his enthusiasm will come to an end after the 2019 general elections," Trinamool Secretary General Partha Chatterjee said.
The Left leadership also came out all guns blazing against Shah.
Left Front legislature party leader Sujan Chakraborty dubbed Shah's visit as a 'secret ploy' to fix his party's electoral understanding with the Trinamool ahead of next year's poll and questioned the slow progress in the CBI probe into the Narada video footage and the multi-billion rupee Saradha chit fund scandals.
"During his earlier visits to Bengal, Shah had said those accused in Narada and Saradha scam will be punished. But nothing has happened so far," said Chakraborty, a senior leader of LF spearhead CPI-M.
Several Trinamool leaders were purportedly seen accepting money in exchange of a promise to favour a fictitious company during an alleged sting operation by the Narada news portal.
Echoing the Left, state Congress president Adhir Chowdhury dismissed the BJP President's strong words against Trinamool as an eyewash. "The two forces have covertly joined hands to wipe out the Congress from the state."
"The nation is ready to give Shah and his party a befitting reply for their atrocities and anti-people policies and Bengal will be no exception in this matter," he added.
The Bengal BJP leadership, however, claimed Shah's visit has created a lot of enthusiasm across the state and sent shivers down the Trinamool Congress' spine.
"Not just the people of BJP, but people of all political parties were excited about Shah's visit. This has scared Trinamool so much that they even resorted to pulling down his hoardings and putting up their party banners in Hindi," BJP National Secretary Rahul Sinha told IANS.
"Amit-ji said he will drive away the communists from Tripura. At that point no one believed him and he has kept his words. He has vowed to uproot ruling party from here. So the 2019 election will not be easy for Trinamool," Sinha added.