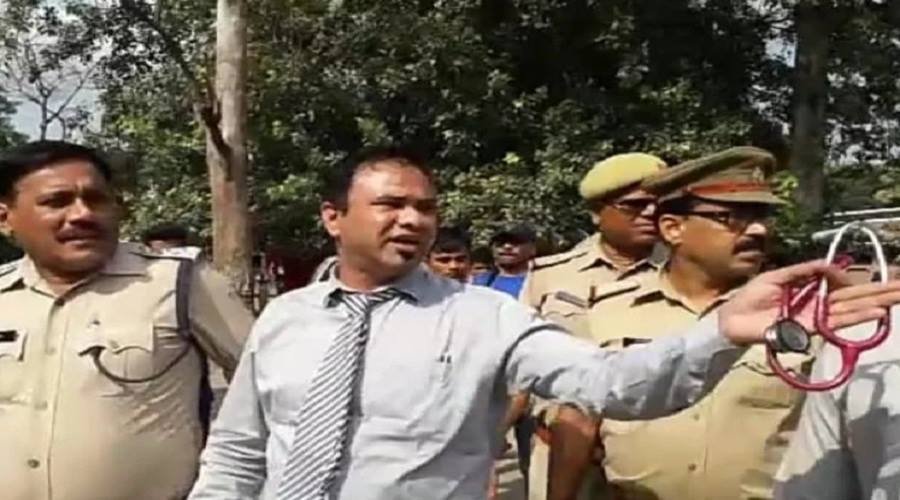 Quoting his entire AMU Speech, the court  judgment says: "A complete reading of the speech [by Dr Khan at the AMU Campus] prima facie does not disclose any effort to promote hatred or violence. It also nowhere threatens peace and tranquility of the city of Aligarh."
Clarion India
NEW DELHI — The Allahabad High Court Tuesday revoked the NSA (National Security Act) charges against Dr Kafeel Khan who is held in Mathura Jail since January last year and directed the government to release him immediately, Live Law, a legal news website reported.
The division bench of Chief Justice Govind Mathur and Justice Saumitra Dayal Singh declared the extension of his detention illegal. The court issued the direction in the habeas corpus petition filed by Dr Khan's mother.
The NSA charges were framed against Khan by Aligarh District Magistrate in February 13 over the alleged provocative speech Dr Khan had given at the Aligarh Muslim University Campus in December during student protest against the controversial Citizenship Amendment  Act. On August 17,  the UP government extended his detention under NSA by three months.
Quoting his entire AMU Speech, the court  judgment says: "A complete reading of the speech [by Dr Khan at the AMU Campus] prima facie does not disclose any effort to promote hatred or violence. It also nowhere threatens peace and tranquility of the city of Aligarh."
Amidst the coronavirus, Dr Khan's supporters and rights defenders launched campaigns on social media appealing the government to release him as he was being subjected to the witch-hunt for his stand against the government of Yogi Adityanath, a BJP leader who is known for being strict against his critics.
On August 19 the Allahabad High Court asked the state government to furnish the original record of the proceedings against Dr Khan under NSA.
Dr Khan first became the center of national attention in August 2017 when the government accused him of medical negligence after the death of 60 children at Gorakhpur hospital due to shortage of oxygen. He was arrested and jailed for nine months even though activists had claimed that he was being falsely blamed for the wrongs of others.
Two years later he was cleared of all the charges as a departmental enquiry found that he had not committed any act of medical negligence.
In December last year, when the government passed the CAA, it triggered nationwide protests. Dr Khan lent his support to the protests and appeared at many sit-ins and marches. He was arrested in Mumbai for his January speech in Aligarh and since then he was behind bars awaiting bail.