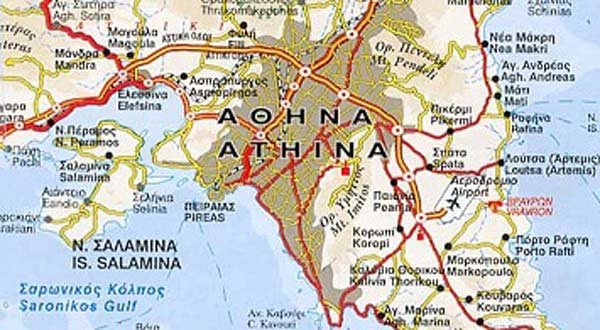 Mamosa Report
ATHENS, DEC 17 – Greek police have arrested four Pakistani citizens and are searching for three more for allegedly kidnapping 10 Syrian migrants and keeping them chained in a house for several days after enticing them with promises of help to get to Italy.
Police told AP Sunday the Pakistanis lured the Syrian migrants from various places in Athens and led them to a house in the suburb of Koropi, near the Athens airport east of the Greek capital. They had agreed that each Syrian would pay 2,000-3,000 euros ($2,700-$4,000) for help in getting to Italy. But when the Syrians were led to the house, they were stripped of their money and phones, chained and beaten, police said according to AP report datelined Athens.
"The four arrested Pakistanis are members of a criminal organization specializing in snatching and illegally smuggling migrants, who were kept captive and forced to pay money," police said in a statement, reported Daily Star of Lebanon.
Two Syrians managed to escape Saturday and alerted the police who arrested four of their captors.
Greece is the main port of entry into the European Union for migrants and refugees fleeing war-torn or impoverished countries in Africa, the Middle East and the Indian subcontinent.
Refugee traffic has soared over the past year because of the ongoing war in Syria, while arrivals by sea have increased owing to stricter controls on the Greek-Turkish northern land border.