Web Report
MINA — Saudi authorities say death toll from the Mina stampede has risen to 220, and 450 pilgrims are reported injured, according to Saudi Gazette.
The Civil Defense service released the toll and said rescue operations were under way after the stampede in Mina.
The stampede occurred on Street 204 in Mina.
Street 204 is one of the two main arteries leading through the camp to Jamarat, where pilgrims ritually stone the devil by hurling pebbles.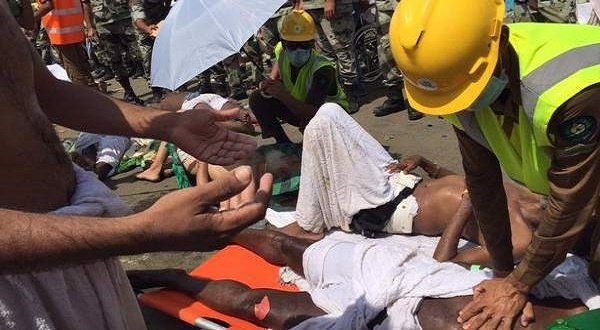 Photographs published on the Civil Defense Twitter feed showed pilgrims lying on stretchers while emergency workers in high-visibility jackets lifted them into an ambulance.
"Work is underway to separate large groups of people and direct pilgrims to alternative routes," the Saudi Civil Defense said on its Twitter account.