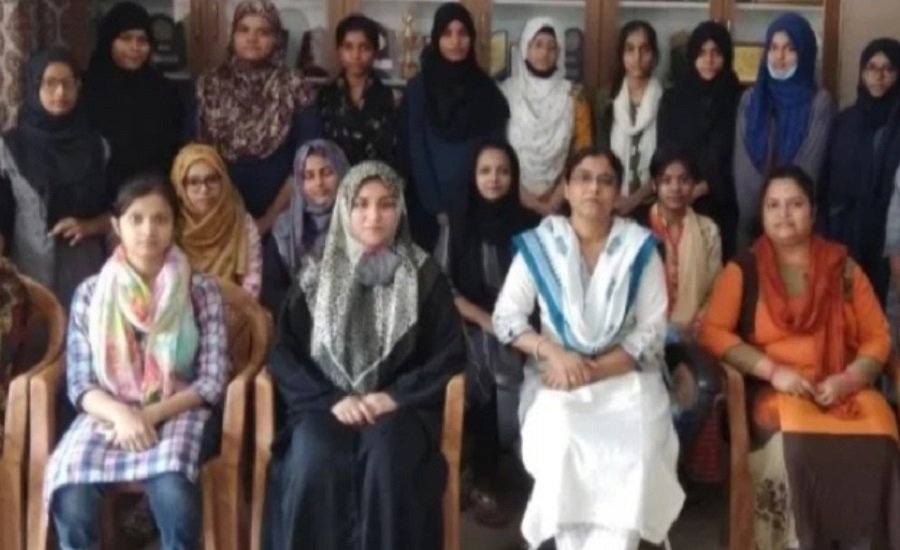 They are not financially strong enough to secure admission in private medical colleges charging astronomical fees
Waquar Hasan | Clarion India
NEW DELHI – For the first time, 23 girls have cleared the National Eligibility cum Entrance Test (NEET) this year from a government school, Sarvodaya Kanya Vidyalaya, located in Delhi's Jamia Nagar. But of the 23 girls, all but one failed to get admission in any government and private medical colleges.
They could not make it to any government medical college because they did not have enough marks, and they are not financially strong enough to secure admission in private medical colleges charging astronomical fees.
Areeba Naeem, one of the qualified students, told Clarion India that she would sit for NEET next year to improve her marks and then it would be easy for her to get admission in a government college.
Areeba, whose father is an electrician, said that she could get admission in private colleges but she would not be able to afford the high fees of those colleges. She said that, like her, all girls who cleared the NEET this year from her school have financial issues, and so also want to get admission in the government medical college instead of the private colleges. All of them will sit again for NEET to improve their marks.
She said that out of 720 marks, one should obtain 147 qualifying marks for NEET. She scored 209 marks and there were other girls who chalked up more than 300 and 400 marks. But to get admission in the government colleges, more than 600 marks are needed.
"I have prepared for NEET through self-study. I felt disappointed when I did not get enough marks after studying so hard. When I saw my marks, I knew I would not be able to get admission in any government college. I was disappointed. But when we came to know that it was the first time that 23 girl students cleared NEET in a year, we were appreciated by the school authorities. We had meetings and lunch with the guests," said Areeba, who is a resident of Okhla's Abul Fazal.
Delhi Deputy Chief minister Manish Sisodia had mentioned about the success of the Noor Nagar school along with other government schools whose students cracked NEET.
After 99% results, Delhi Govt School students set another performance benchmark –

569 students cleared NEET Exam this year.

29 NEET pass outs are from a single Delhi govt school Molarband. 24 from another one in Yamuna vihar and 23 are from one in Noor nagar.

— Manish Sisodia (@msisodia) October 20, 2020
Tasneem Parween was the only one among the 23 qualified students from the Sarvoday Kanya Vidyalaya, who succeeded in securing admission in B. Pharm at Meera Bai Polytechnic, a government college in South Delhi. For the rest of the students, some concerned people have come forward to help them to get coaching for NEET exams for the next year.
Mudassir Jahan, vice principal of the school, told this correspondent that the girls wanted to make another attempt to improve their ranks and wanted to get coaching from Aakash Institute. They have made efforts for this. Jamia Cooperative Bank's chairman sponsored the coaching for top 10 students of those NEET qualified students while a former principal sponsored for two students. Shaheen Academy also offered coaching for the other qualified students at a lower fee.
"It is the biggest matter of happiness that for the first time, our girls cleared NEET in great numbers. They have opened a way. Inshallah, it will grow in the next year. Students are getting motivation. Students of Class XII are now very focused. We are certainly not disappointed," said Mudassir Jahan.